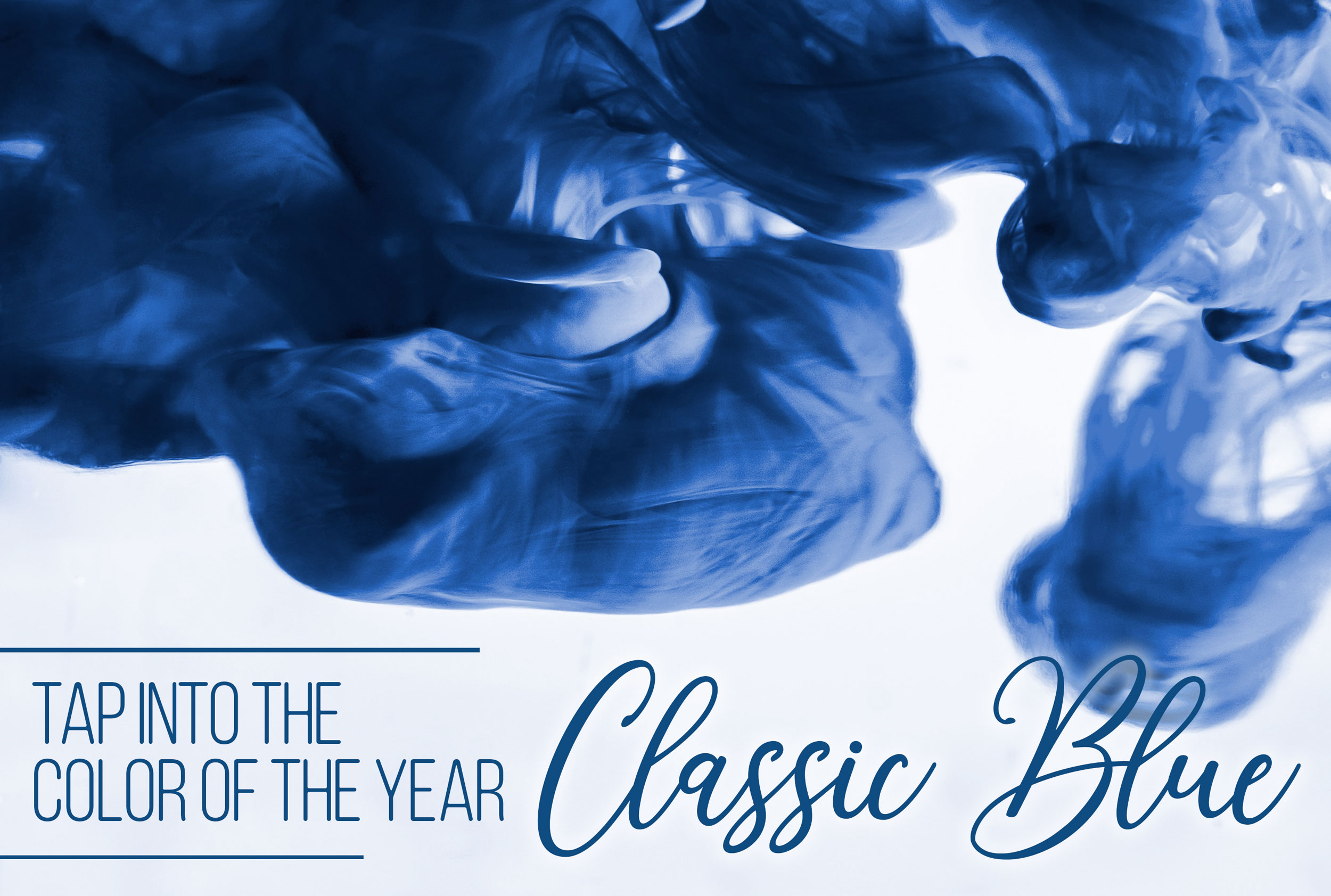 20 Jan

Pantone's 2020 Color of the Year

Twenty years ago, Pantone released it's first color of the year.  At the time it was hardly a household name however their color of the year now drives clothing, art and design trends across industries.  Like last year's choice of Living Coral, each year takes into account trends and events from around the world.  This year the color is PANTONE 19-4052 Classic Blue

Called "a timeless and enduring blue hue," PANTONE 19-4052 Classic Blue could be underestimated in its simplicity. Rather than a simply Navy Blue, Classic Blue reminds you of the evening sky.  It feels reliable and dependable.  While that can seem boring, paired with the right colors and cuts, wearing this year's color of the year is easy.

Consider what a great base a Classic Blue polo can be for a full color logo.  The simple neutral base allows for any combination of colors to pop.  Combined with the feeling of stability and reliability offered by Classic Blue, this is an ideal uniform for service people or for tradeshows and events.  If your logo is a single color, consider using a contrasting color like orange on a blue polo or jacket.  This combination brings an eye-catching pop of color to a neutral uniform.

Blue can also feel fun and fresh.  Looking for a challenging theme for the next team potluck?  Challenge them to think BLUE!  Blueberries, Blue Cheese or blue corn tortilla chips are all easy elements to incorporate into a dish.  What can sometimes feel boring (another potluck) takes on a new twist when the theme is blue. (Pro-tip Blue Hawaiian Punch is an easy base for some fun and festive drinks)

What's important with Classic Blue is remembering that the stability and relative neutrality of the color doesn't have to make it boring.  Classic Blue provides a safe place to add color and fun.  Look for ways to add Classic Blue to your designs for the year and you'll see that it's anything but boring!