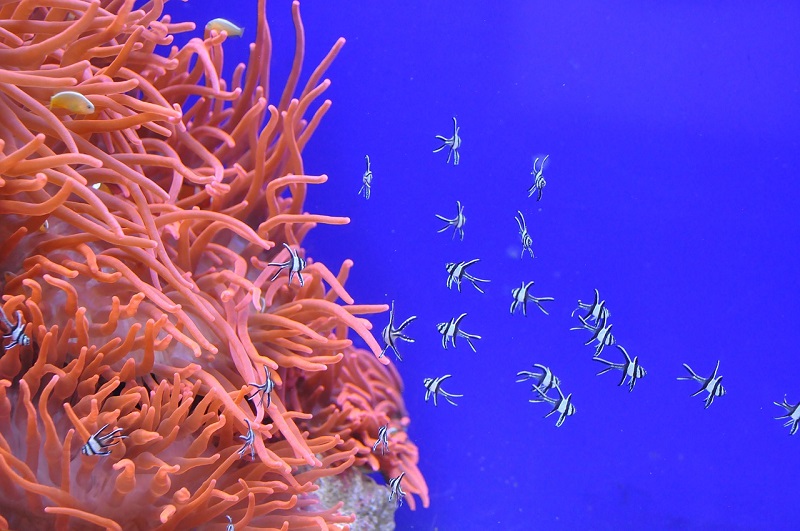 24 Dec

How Will You Use Pantone's 2019 Color of the Year?

For almost twenty years, the coloristas at the Pantone Color Institute have been naming a "Color of the Year." They sift through creative expressions in fashion, design, social media, entertainment, art, and travel to choose the color they think represents the direction of the world. Last year, as we reported, they chose Ultra Violet. This year, Pantone's Color of the Year for 2019 is "Living Coral."

Pantone says they chose Living Coral "in reaction to the onslaught of digital technology and social media increasingly embedding into daily life." They continued, "we are seeking authentic and immersive experiences that enable connection and intimacy. Sociable and spirited, the engaging nature of PANTONE 16-1546 Living Coral welcomes and encourages lighthearted activity. Symbolizing our innate need for optimism and joyful pursuits, PANTONE 16-1546 Living Coral embodies our desire for playful expression."

So how will you incorporate that playful expression into your design, decor, or clothing this year?
Nurturing, Energy and Authenticity
Living Coral is recognized as a nurturing color. Even as the endangered coral reefs of our oceans nurture life, their color imbues things with a feeling of warmth and light. By choosing this color, Pantone wanted, in part, to remind everyone of how vital actual living coral and its "energizing aspects" are for the world. It is a significant color, one with layers of meaning for our world and our future.
In our increasingly digitized era, people crave genuine contact with each other. The warmth of Living Coral helps enable feelings of "connection and intimacy" according to Pantone. In an era where it's all too easy to lose face-to-face contact with one another and only communicate via social media, email, and text messaging, Living Coral spurs us to make live connections with friends and family.
Ideas for Using Living Coral
Are you beginning to get ideas for how you can use this energizing, nurturing color in your crafts and designs? Some elements to focus on include:
Authenticity

Nourishment

Optimism

Joy

Connection

Playfulness
As a designer you might work the color into logos for brands that want to convey the qualities above. Meanwhile, in your home, try painting an entire room that needs a face lift. Alternatively, use splashes of it in artwork or furniture against neutral backgrounds. For yourself, fashion magazines are highlighting the color with everything from running shoes to lipstick.
Think of how you can use the elements of this nurturing color in your work through the year. Pantone Executive Director Leatrice Eiseman told NPR that this color is the perfect bridge for the modern world's complexities. So think how this simplifying, warm note of color could add to your creative expressions, especially those that are more complicated.
It's also a color that will help you enliven your designs. As the old year winds down, it's easy to feel exhausted and empty of creative sparks. By musing on the energizing aspect of Living Coral, you may find new rays of creativity.
There are so many projects that will benefit from a playful note, or one of joyful optimism! Have fun planning your use of this energizing shade for 2019.  
PHOTO: Pixabay / CC0 Public Domain