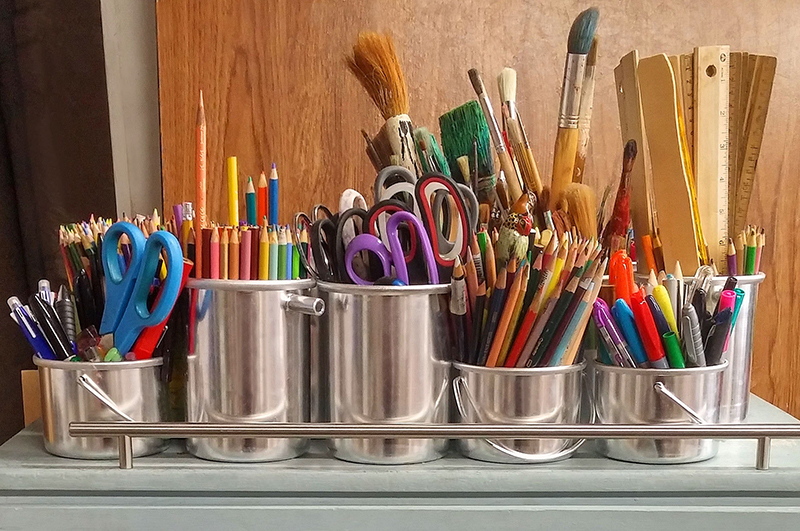 14 Aug

Say Farewell to Summer with These Fun Crafts and Activities

Whether you think of August as the dog days of summer or those last lazy, hazy days before school resumes, there's no denying that your routine is about to change. If you're looking at spending a bit more time with your kids before they go back to school, or looking for fun crafts and activities for when they're home on the weekend, we've got the perfect list that will keep the summer memories alive.
Crafts
Summer Time Capsule
Do you have lots of little trinkets around the house from summer trips or activities? Do you want to display them in a way that captures all the fun memories? TipJunkie recommends making a summertime capsule. All you'll need is; a mason jar, permanent marker, and whatever you kept from your summer activities. Put the knick-knacks in the jar, label the jar and voila! You'll have the perfect way to show off what you did during the summer, no slideshow needed.
DIY Shoe Design
Kids can have an artistic side, so why not encourage that artistic expression by having them draw on their shoes and make their own design? For this, PopSugar recommends getting white shoes, or shoes with little color and design on them already. Also, fabric markers and paints, or permanent markers, and let your kids run loose. They'll show up to school with the coolest shoes that will be sure to make their classmates envious.
Decorate Lunch Bags
While we're on the topic of school and artistic expression, why not let your kids decorate their lunch bags to show a little of their unique personalities? Brown paper bags are so boring and don't showcase any of your kids' special talents, but if they get the chance to decorate their own bags, they can show off their likes in an unexpected way. PopSugar says you'll need a lot of paper bags, paint, markers, glue, stickers, and anything else your little ones will want.
Activities
Have a Tea Party
Tea parties don't have to take place in "Alice in Wonderland," according to PopSugar. You can have your own tea party at your house. Be sure to have plenty of tasty treats on hand so everyone can munch on something during the party. And if the younger attendees aren't tea fans, root beer is a perfect alternative. Or, if you're already looking forward to cooler weather, serve hot chocolate instead of tea!
Bonfire and S'mores
Bonfires are a classic summer staple and PopSugar says the perfect bonfire pairing is a nice, smokey s'more. So PopSugar recommends saying goodbye to summer with a nice bonfire, and we suggest doing it during Labor Day weekend, the unofficial end of summer. For the bonfire, you'll need a fire pit and firewood. Be sure to check the firewood if you buy it from a store to make sure that it's safe to make s'mores with, some firewood is not s'mores friendly. For the s'mores, make sure to have plenty of graham crackers, marshmallows, and chocolate bars on hand, so the fun can keep going for as long as possible.
Make Your Own Trail Mix
PopSugar says trail mix is the perfect snack because you can customize to your heart's desire and it's easy to take with you. It's great for families that are always on the go and as an afterschool (or work) snack. For this activity, you'll need to know what kind of mix-ins you want and small baggies to mix everything up in.
Even though the days are getting shorter and the kids are going back to school, there's still plenty of crafts and activities you can do with your kids during the weekends to make it feel like those summer days are still here.
IMAGE: Pexels / CC0 Public Domain