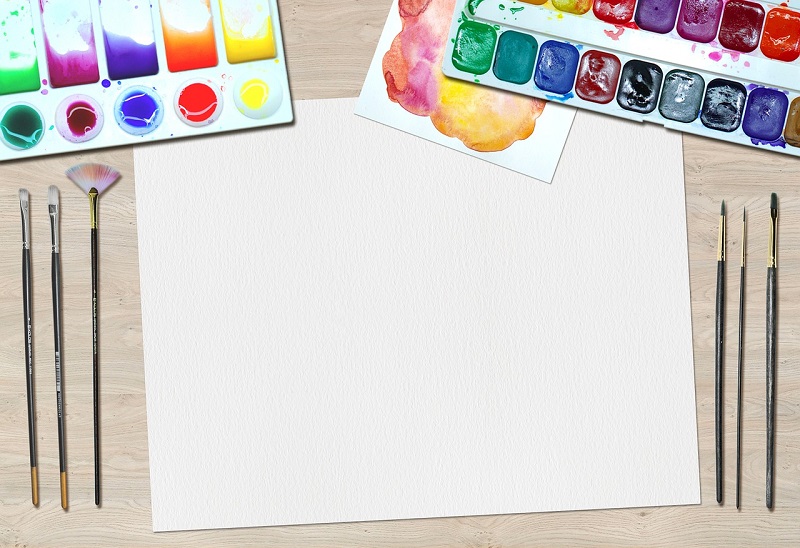 15 Jun

How to Hold a Logo Design Contest

Whether you're launching a new local club or rebranding your business, there comes a time when you need a new logo. For small, grassroots organizations, a homegrown logo says a lot. It reflects pride in your community and connection with your neighbors. Why not draw upon the talent around you, whether it's school children or local professional designers? Hold a logo design contest to find that perfect representation of your brand. Meanwhile, you'll build goodwill and publicity.
Why a Logo Design Contest is a Great Idea
Running your own logo design can help your business in many different ways. If you've been struggling with how your logo should look for a long time it's time to get a new pair of eyes. Individuals who haven't been eating, breathing, and sleeping the company or organization can give you the fresh, new logo you've been waiting for!
You take the risk that no design will be exactly what you want. However, your investment in the contest may be much less than hiring a graphic design firm. And, you'll get some other benefits, which we'll describe in a moment. You might be surprised to learn about some of the famous logos created by amateurs. You might just make someone's dream come true, like this 6th grader who The Paducah Sun wrote about. She won a contest for designing the artwork for her local library's "book bike."
A contest is also a great way to bring the community together. For instance, when you've narrowed down your top 10 contestants you can host an event. Or, wait and hold a party where you reveal the winner. The community will have fun and become more familiar with your business.
Don't forget about the publicity. You may earn media coverage and invaluable word-of-mouth advertising. If you don't have a public relations expert on your staff, consult with a professional to make the most of your contest's visibility.
How Your Contest Might Work
Running a logo contest doesn't have to be hard. First, decide who you will invite to participate. Will the contest be for children or adults? Do you want to limit it to art students at nearby universities, or to members of a professional artists' associations? The higher you aim in professionalism, the better results you're likely to get. However, you may limit your submission pool since working artists are probably already working hard at earning their living. Make sure your prize is commensurate with the level of talent you expect to participate.
Then, you should set highly specific parameters. What is your brand? Explain what feeling, tone, or attitude your logo should convey. Let participants know if they should use a specific color palette and, if possible, give them the HTML code or Pantone numbers for the colors. Set standards for format, size, and resolution, too.
Next, you need to decide how people will send in their submissions. You can do something as simple as requesting online submissions via Facebook. The Chippewa Herald gives a great example in their article for a local Oktoberfest. This organization accepted online submissions via email, and physical submissions through mail and dropoffs.
On the other hand, you can make this a community project and get locals more involved. You could recruit local art teachers and graphic design professors to volunteer after school with younger children. This is a great way to inspire young artists. Since they'll have time with educators to help them develop a plan they'll be able to get a lot more out of the experience too.
Another idea is to host a "design-a-thon." Set up a space where people can hang out for a set amount of time, say 24 or 48 hours. Ask them to knock out a design within the time limit. Sometimes pressure yields great creativity!
Publicize Your Logo Design Contest
Your publicity plan has two phases. The first is to let potential participants know it's happening and encourage them to enter. The second is to build "buzz" and excitement amongst the community at large.
Start with social media. Create a hashtag to go along with your contest and link to your complete instructions for entering. You might pay to promote your social media posts, targeting just the geographic area and groups of people you want to participate. Ask community partners to post, too. For example, go to local art teachers or Meetups, and enlist their help.
You can also pitch your local newspapers, magazines, and television news programs. Remember to allow plenty of lead time. If you do not know how to write a professional press release and pitch, hire someone to help. The media will likely only respond to professional requests.  
Be sure to mention what the prizes will be. Many companies and organizations that hold contests like these offer monetary prizes. The Illinois State Police, for instance, offered a $500 reward for first place in a logo design contest. Tickets to an event like the Chippewa Oktoberfest can also motivate participation. But remember, many people will participate out of pride in their art and the desire for recognition. You should certainly reward them, but the reward may not be the primary motivator.
Picking a Winner
Sometimes picking a winner isn't hard but other times first, second, and third place might be hard to choose from. In this case, you have a few options.
Run a poll online.

Ask Facebook and Twitter users to like or retweet their favorite.

Let the public vote in person at an event.

Invite a panel of judges to choose.

Simply pick the one that best reflects your brand.
But what if you don't find that any of the submissions are what you're looking for? In this instance, the decision will be even harder but you do have some options.
You could, for instance, pick your favorite logo then take it to a professional graphic designer who can tweak it to meet your standards. Just be clear and honest with the winner that that's your plan.
Alternatively, you could extend the due date. This would give contestants more time to create a more sophisticated entry. Consider tightening or loosening the reins on what you're looking for in the logo. Either way changing the guidelines could help the quality of the submissions.
Creating a new logo or revamping an old one can make for a fun and exciting contest. It's a great way to promote your business and connect with your community. Remember to contact us once you find the logo you've been looking for. Logos@work can put your new and improved logo on just about anything!
PHOTO: Pixabay / CC0 Public Domain