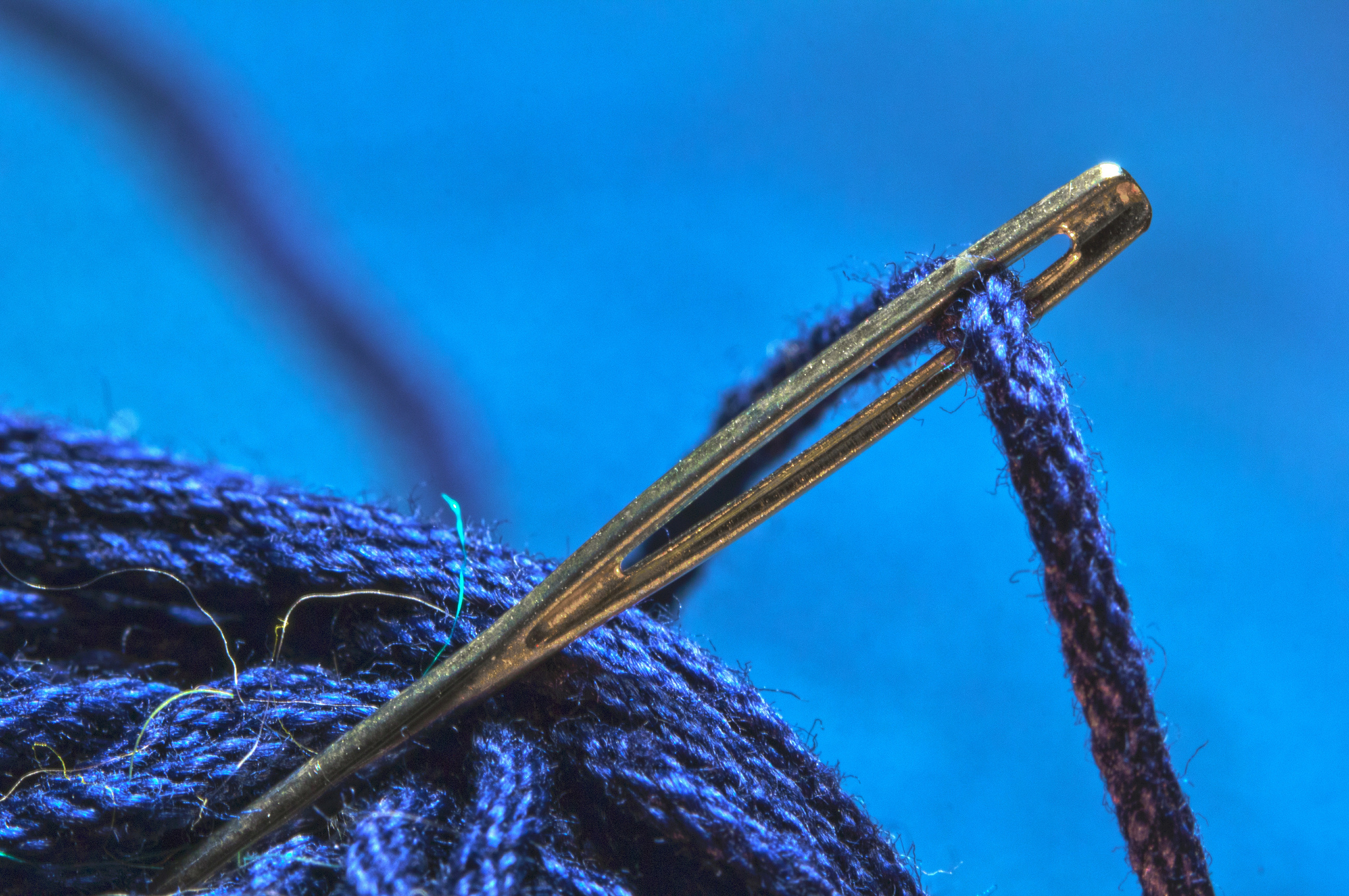 14 Jun

5 Practices Everyone in the Embroidery Industry Should Be Using
You have plenty of options for creating custom embroidered apparel for your business, school, church or team — but not all are created equal.
As insiders in the embroidery industry who have owned and operated a family embroidery business for nearly a decade, we've found that there are a few practices that set the best embroidery businesses apart from the others.
In-House Design and Digitization
To get a truly professional embroidered product that meets your specific needs, you should work with a designer at the outset of your project. In the end, the quality of the embroidery itself won't matter much if you start with a poor design.
That's why At Logos@Work, all of our clients work directly with a designer who can convert your ideas and designs into embroidery-ready digital files. We manage the entire process from start to finish to ensure the quality of the final product.
On-Site Production
Some companies that offer embroidered apparel actually outsource the work to a third party, which leaves room for problems in the final product.
It's better to choose a company that embroiders on-site, because they can monitor the process and be held accountable for every item that you've purchased.
Logos@Work embroiders on site at its facility in downtown Dayton, Ohio.
A Variety of Quality Machines
With enough high quality embroidery machines, an embroidery business can become very flexible with order quantities, apparel types, and timelines.
You can tell when an embroidery business has limited access to a variety of machines when it has longer turnaround times and strict limitations on how many and what type of apparel can be included in any given order.
Our machines feature the latest in Tajima embroidering technology. Some machines have a single embroidering head (that's the part of the machine with the thread and needle that does the actual embroidering), and others have up to eight heads, each with several needles, which allows for the most intricate designs. The machines also offer the widest possible sewing fields for larger designs.
Embroidery for All Apparel Options
Some businesses that offer general embroidery services are limited by the types of apparel they can produce. It's best to find a company that can do it all.
Even if you only need shirts right now, you might opt for hats, bags, jackets or other apparel later, and at that point you won't have to start over with creating digital designs and establishing a relationships if you already have one with a flexible and trusted embroidery service.
The machines we use at Logos@Work offer a variety of mounting capabilities so that we can embroider pretty much any type of apparel you need, and can we do it all here on-site. We can also accommodate the application of tackle twill, a popular option for sports teams and schools that want to add raised numbers and letters to their apparel in a Varsity jacket style.
Leading Apparel Brands
The best embroidery work in the world won't make up for poor quality of clothing.
Some companies can offer reduced costs on their product because their clothing options are sub-par. Before placing an embroidery order, make sure you get a sense for the clothing quality, either through a sample, a referral, or a trusted brand.
At Logos@Work, we offer our clients choices including brands like Nike, Callaway, OGIO, Port Authority, IZOD, Red House, Cutter and Buck, and Tommy Hilfiger.
Photo credit: Markus Grossalber / CC 2.0