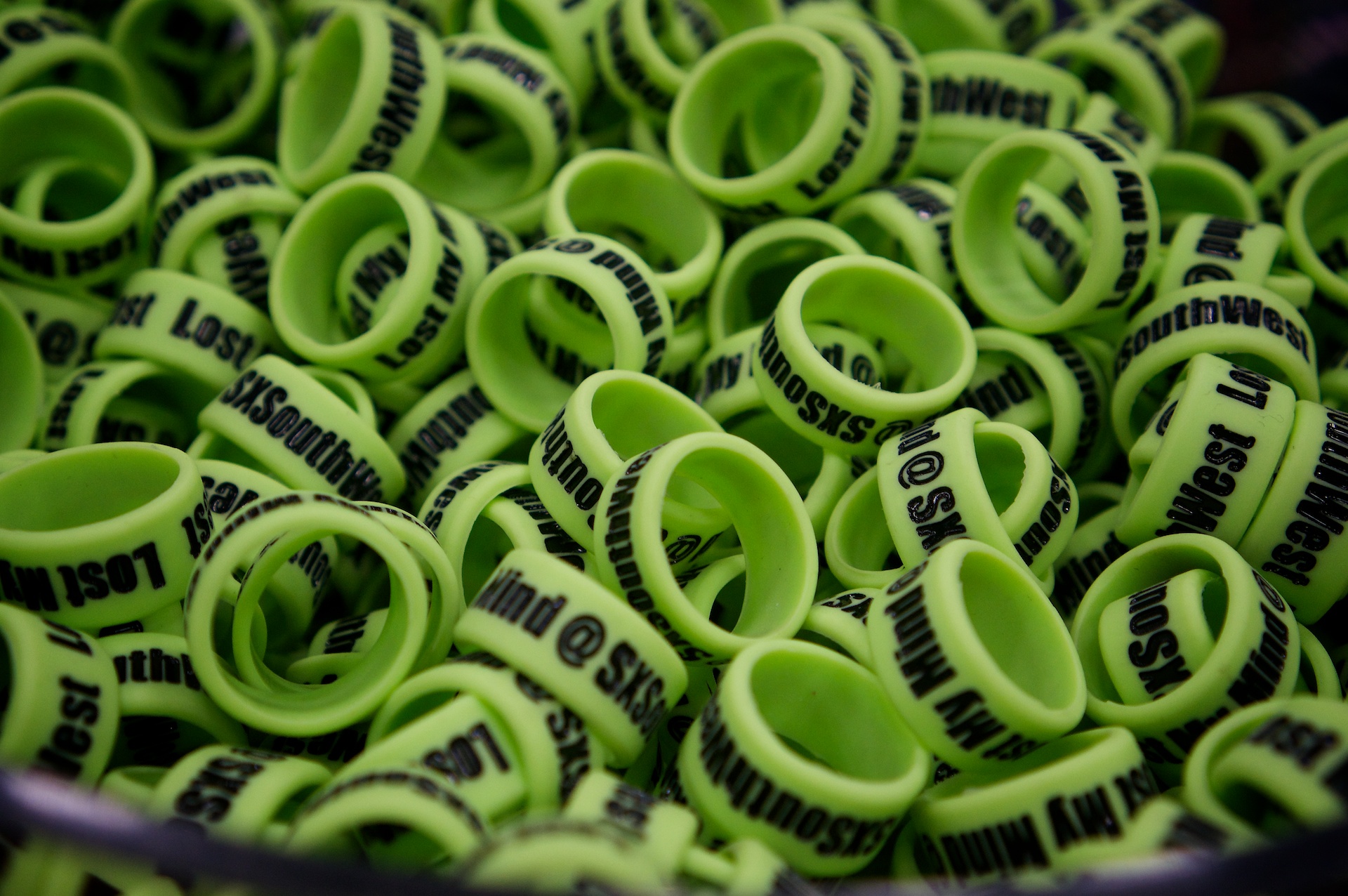 09 Apr

15 Popular Promotional Items for Trade Shows in 2016
Trade shows offer a unique environment to get a company and/or product exhibited to the surrounding industry. A common practice is to offer promotional items as giveaways. This reinforces the brand and product in the hopes of gaining future business. Here is a list of 15 popular promotional items available for distribution at trade shows everywhere this year.
1. Tumblers
Have you ever paid attention to how many people are walking around the office with a cup in their hand? Cups are taken everywhere: meetings, desks, break rooms, cars, homes, and more. Tumblers can be like a walking billboard for any product or service.
There is a vast variety of tumblers to choose from. Clear and insulated ones. Ones that look like the cups from your local coffee shop. Aluminum ones. Rubber-gripped ones. And so on. But this diversity really works to a company's advantage. Do you have a tight budget for promotion? There's a tumbler for that. Do you have a generous budget for promotion? There's a tumbler for that.
WHY IT'S A KEEPER: Tumblers won't get tossed because they're useful. In the age of reduce/reuse/recycle, these cups will have legs for months (if not years) to come.   
2. Drawstring Sack
A simple, lightweight sack with an infinite amount of uses. They're inexpensive and often offer a larger amount of real estate for advertising when compared with other promotional products.
WHY IT'S A KEEPER: Watch. Trade show visitors will place other promotional products inside the sack promoting your business. After the show, the sack can fit in a suitcase or travel bag without compromise. No added weight. No lost volume. And at home, sacks will be handy when going to the gym, to the beach, on the bike, on a hike, and everywhere in between.
3. Koozie
Oh, the koozie. Keeping our drinks cold despite body heat and outside temperature. What a great promotional product that has continued its streak of popularity. Reusable and collapsible forms are available.
WHY IT'S A KEEPER: Lightweight. Compact. Useful. Yep. It's got it all covered. Recipients will not fret about transporting it either. They know that they can use it. They may even want a few extra for their friends.
4. Cooling Towel
A newer entry in the promotional product arena. This towel uses recent advances in technology to keep people cool for hours. Just wet it and apply it.
That's it.
WHY IT'S A KEEPER: Easy to transport. Reusable. It's something new and unique that recipients will want to try out. Especially if it's a hot day outside.
5. Mobile Device Pocket
A pocket with a sticky side that adheres to a mobile device such as your phone. It can hold necessities like money, credit cards, business cards, and identification.
WHY IT'S A KEEPER: Compact. Unique. Pocket-friendly. Purposeful year-round. Anyone can use it.
6. Ceramic Mug
Another classic promotional piece showing no diminished popularity. Like the tumbler, the mug will travel around the home or office and show those other cups that 'grandpa's still got game.'
WHY IT'S A KEEPER: Mugs are a standard item in any home. There's always room for one more mug in the cabinet.
7. Bracelets
Usually made out of silicone, bracelets are expected accessories on the wrists of people everywhere. They a way to make a special statement. If the featured movement is something close to person's heart, the promotion will go everywhere with them.
WHY IT'S A KEEPER: They don't even have to pack this guy. Slip it on the wrist and go. And no need to remove it for airport security (unlike other accessories).
8. Power Bank
Who would have thought we would live in a time where battery drain is listed as a  source of anxiety? Here's a spare high-capacity battery that is portable and rechargeable with a simple USB cord. Fears will be allayed.
WHY IT'S A KEEPER: These aren't cheap to buy. Value alone will sway constituents to save it. On top of that, it's compact and useful. A win-win promotional piece.
9. Shopping Tote
An eco-friendly bag poised to replace those dated plastic shopping bags. They are durable and reusable. Your product or service will be promoted at shopping stores everywhere.
WHY IT'S A KEEPER: It hits all the right marks: light, compact, and purposeful. Trade show attendees may also be motivated to nest other promotions within your tote for convenient transport.
10. Hand Sanitizer
Germs are everywhere. This gel reduces bacteria and kills most germs found on the skin. No wonder hand sanitizers have become a standard sight in our day-to-day lives.  
WHY IT'S A KEEPER: Pocket-sized, useful, portable, and easy to use.
11. Waterproof Pouch
With the increase in digital devices, risk of water damage has also risen. A waterproof pouch is sure to keep expensive phones, cameras, and other electronic devices out of water's reach.  
WHY IT'S A KEEPER: It's a promotional product of negligible volume. So, trade show attendees will have no problem carrying it while at the trade show or in route to another destination. It's practical. And it's not something everyone already has.
12. BPA-Free Bottle
There are a variety of BPA-free bottles out there: flip-out spout, bicycle ready, screw lid, infuser capable, and more. So, you can be selective and target your audience accordingly.
WHY IT'S A KEEPER: Everybody needs to drink more liquids and this promotional piece will be happy to oblige. It's lightweight and ready for use.
13. Pen
Edward Bulwer-Lytton wrote in the 1800's, "The pen is mightier than the sword." While it may be difficult to distribute promotional swords at the trade show, pens will prove to be a more useful (and safer) promotional piece.
WHY IT'S A KEEPER: Light. Pocket-friendly. Pens are a staple product in our lives. They're ready to travel. And travel they do. We lose pens all the time. But don't worry about your promotional pens getting misplaced. Someone else will snatch them up. Then someone else. All the while, your business will be promoted.
14. Cooler Bag
You've seen them. Insulated, water-tight bags for transporting food. A great piece for promotion because they are bound to garner the attention of all kinds of people.
WHY IT'S A KEEPER: Light. Collapsible. Ready to commute.
15. Notebook
Last, but not least, is the notebook. Let's see a show of hands of people that have a notebook or notepad on their desk. That's what I thought. Most everyone. Notebooks are a classic and come in a variety of styles.
WHY IT'S A KEEPER: Notebooks are something everyone can find a use for. And they will barely put a dent in travel bag or suitcase capacity.
So, which promotional item will suit your business needs at this year's trade show? After looking at this list, you probably have already mentally selected one. Or two. Or six. You really can't go wrong with these top 15 promotional products. They're ready to distribute news of your business to potential customers everywhere.
Photo Credit: Paul Hudston