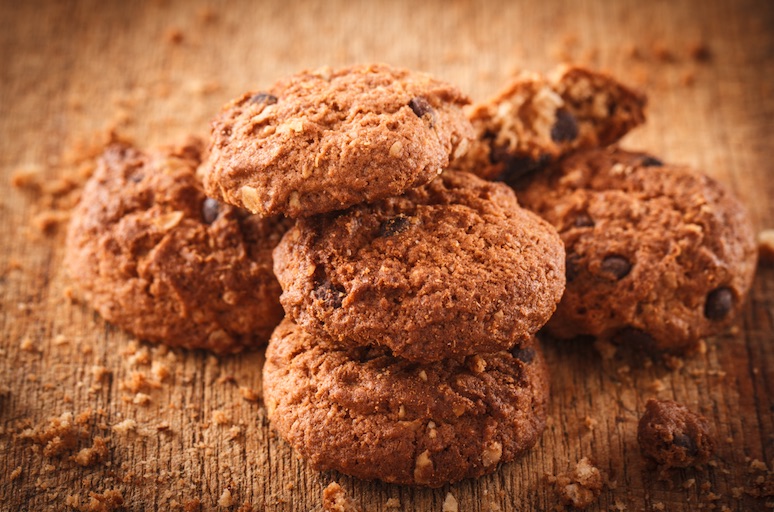 20 Feb

The Most Delicious Brand Ever: Girl Scout Cookies

When you think of a strong company brand, it should invoke a feeling. It should delight the senses and speak to the company's place in our culture. Possibly nothing conveys an iconic brand quite like Girl Scout cookies.

The Girl Scouts of the United States of America has long been known for the way it offers girls of all ages opportunities to gain skills, make friends, and grow their confidence. You can taste their mission in every delicious bite.

This annual cookie campaign raises millions to help Girl Scouts fund their activities throughout the year. The first sale was in 1917, according to Girl Scouts; since then millions of girls have sold an untold number of boxes of cookies.

Throughout the years, the organization has gone through changes, and naturally, so has the sales process. Yet the brand stands the test of time. How have they done it?
Maintaining the Brand While Changing with the Times
There was a time when buying Girl Scout cookies meant waiting for a uniformed child to knock on your door, order form in hand. The seller came to you. So did the cookies. Scouts filled wagons or bicycle baskets and repeated their neighborhood tour to deliver the goods.
The cookies were never inexpensive. Customers responded to the desire to support the organization and to be a good neighbor. The allure of limited-time availability probably drove some buyers, too. The anticipation of a Thin Mint made it taste that much better.
We have more buying options now–a lot more! Girl Scouts wait near the entrances to supermarkets and retailers across the country during March. They provide a great example of representing one's brand. Crucially, they wear their uniforms or at least a vest festooned with badges. The learn to approach people with a smile and respect. Not only does their sunny attitude probably help with sales, it reflects positively on the organization.
Technology changes everything. Girl Scout cookie sales are no exception. You can now order them online. However, the organization kept a key element of the experience. When you order you can opt to have your cookies delivered in person. Obviously, an adult must approve–and possibly help with–the deliveries to protect the child's safety.
More broadly, the Girl Scouts have shifted their to focus on experiences and skills, including community service projects. Scouting isn't just about badges, and the organization shows that. Young women who sell their cookies get to decide how their troop's share of the profits are used, often to fund projects, or as donations to charitable causes in their communities. They use the cookie boxes themselves to tell this brand story.
Visibility Through Partnerships
The Girl Scout cookie brand now extends far beyond colorful little packages. Girls Scouts of America partners with giants like Dunkin' Donuts, Quaker, Nestle, Pillsbury, and more. Some may argue that the wide availability dilutes the brand. However, putting your logo on literally hundreds of products is the dream of many companies, especially nonprofit organizations.
Another way Girl Scout cookies raise the organization's visibility is through service project partnerships. Operation Thin Mint grew out of a single San Diego troop's idea in 2002. Today partners like Cox Communications and Wells Fargo help them throw a huge annual sendoff, where this year they will ship their 3 millionth box of cookies to overseas members of the U.S. military.
Lifelong Brand Ambassadors
Among the millions of customers who buy Girl Scout cookies are those who once sold them. Nancy Wright, CEO of the Girl Scouts of Greater Chicago and Northwest Indiana told the Chicago Tribune that "[the] cookie program is the largest entrepreneurship program in the country for girls." The organization also reports that half of U.S. adult women are alumnae! That's a lot of women walking around with nostalgia for selling cookies.
Former Girl Scout Michelle Victor explained the impact of cookie season to Slate, saying: "I think selling cookies is the most valuable exercise for a Girl Scout. Yes, the cookies are delicious, and yes, they can be considered overpriced, but it's all part of the exercise. And, in my opinion, the exercise is about learning how to handle similar situations that life may bring."
In line with the mission of Girl Scouts as a whole, cookie sales offer girls an opportunity to challenge themselves, to grow, and to learn lessons that they can apply to other areas of their lives throughout the years. That is more than a cookie. That's a brand, in the truest sense of the word.