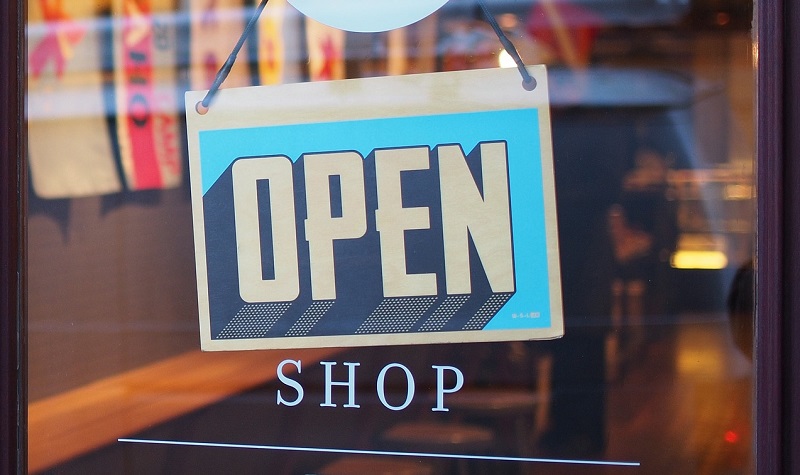 08 Nov

Make the Most of Small Business Saturday

If you swear the holiday shopping season starts earlier every year, you're not just whistling Dixie. It's a strategic move led by the biggest retailers, as this article from Skyword breaks down. The phenomenon even has a nickname: Christmas Creep! (Sounds like someone who leaves bad things in the stockings of naughty children.)

The truth is, if you run a small retail business, you need to make yourself seen amidst all the holiday cheer. Small Business Saturday offers the perfect opportunity. Making the most of this  holiday–always the Saturday after Thanksgiving–can set you up for success this year. In fact, many shoppers may welcome the break between overwhelming Black Friday sales and impersonal Cyber Monday shopping. They can connect with real business owners in their own communities and feel that their purchases truly matter.

Check out these ideas for how to make the most out Small Business Saturday  this year.
Social Media
If you've been engaging with your community on social media all year, it will really pay off now. Just follow these tips:
Embrace Hashtags
Recommended hashtags include #SmallBusinessSaturday, #SmallBizSaturday, and #ShopSmall. In the days leading up to it, check to see which ones people in your target audience are using and then use them liberally yourself.
Give People a Reason to Come Inside
Invite people to take a selfie in your store as a way to enter a contest. Or offer a discount for anyone who posts photos they take inside your business using a hashtag you designate. Even if they don't shop that day, they might discover a great shopping destination for another day.
Reward Your Followers
Offer Small Business Saturday discounts or incentives to your social media followers.
Collaborate With Other Small Businesses
When you promote Small Business Saturday, don't just promote yourself, but the small business community as a whole. American Express offers a Google Maps feature that lets shoppers find small businesses in their area. Share the link early and options. With any luck, your neighbors will do the same.
If your business is in a small community of shops like Dayton's Oregon District, work with the other companies around your to maximize your promotions. You may consider exchanging coupons and sales codes with neighboring companies to increase your foot traffic. Or, through a full-on block party. Offer music, food, kids' activities, or whatever best fits your target audience.
Make sure to remind shoppers of the businesses of "shopping small." For instance, they can get personalized shopping advice. Their carbon footprint is minimized with less packaging and no long-distance shipping. And, they can find more unique and interesting gifts than they would at the mall.
Offer Special Items
As an incentive to shop, and a way to keep your business on people's minds, consider investing in promotional products. Offer them as limited-edition, exclusive Small Business Saturday treats to make shoppers feel special.
If you sell creations by local artisans, work with them to develop a special Small Business Saturday product. Maybe it's a limited edition scented candle you can only get that day, or a book signed by its author.
Thank Customers For Supporting You
Collect mailing addresses or email addresses and follow up with a "thank you." Customers will appreciate being recognized. Next, you could send them a deal next year to encourage them to return. Who knows, shopping at your store might become a holiday tradition for some families.
Small Business Saturday is a great day to not only engage with your regular customers but also start a relationship with new ones. Don't miss this perfect opportunity to jump start your holiday sales.
PHOTO: Pixabay / CC0 Public Domain