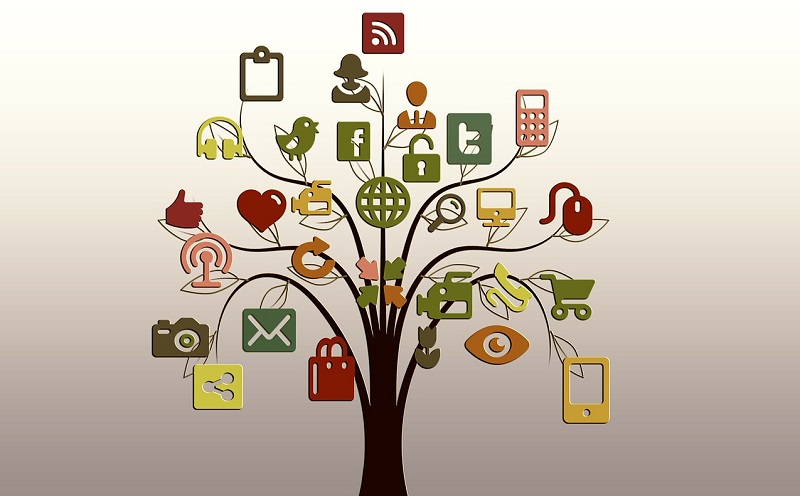 10 Feb

Nine Ways to Engage Your Community Through Social Media

Your organization is unique. So your uniqueness should shine through on social media. That suggestion might sound all well and good, but are you ready to make it happen? New digital communication tools become available all the time, and new trends emerge. Take advantage of the resources out there to make a splash and get positive attention. There is no limit to how to engage your community through social media, yet you might feel stuck for ideas. Now's your chance to get un-stuck!
The Power of Social Media Engagement
To energize your social media strategy, think beyond follower counts and likes. Strive to get your community really talking and sharing. When you measure your social media success, look at how many people are mentioning your content or responding to your posts. You could have only a handful of followers, but if half of them respond when you post, you have influence! On the other hand, you could have millions of followers and it's possible they don't even see or notice your content. A great campaign may attract new followers, but your main goal should be to increase engagement.
The following ideas are just a handful of ways that you can show your unique voice on the web.
1. Stream Live Video
Social media is trending increasingly toward in-the-moment consumption. Facebook Live has taken off in a big way, and Periscope is still an option if you have a significant following there. Uses for live video are limitless, so get creative. You could show behind-the-scenes activities. For example, if you're a visual arts organization, stream live video of a painter at work. If you run a soup kitchen, show the hard work of preparing food for a busy day. An animal shelter might show rescued a kitten having a check-up. (Cats are still social media gold, after all.) Of course, you don't want to give a peek behind the curtain, you can simply stream public events like fundraisers or tradeshows. Whatever you stream, make sure viewers can't miss your branding — everywhere!
2. Host a Photography Contest
Something like this works on virtually any social media platform but may prove especially useful for Instagram. Be sure to announce your contest in advance, and hold it for a limited time. Remind people often of the deadline. Set clear parameters for content, too, so people know what you're looking for. Make sure the content supports your message. So, if you're devoted to raising awareness about natural resources, ask for photos of rivers and trees. Choose the best and give a prize. A prize could be something expensive and highly sought after, or it could be something useful imprinted with your company logo. Be sure to praise the winner publicly, too. Tag them in posts and they will likely share those posts. Sometimes the glory of winning is better than the tangible prize.
3. Encourage Photo-Taking Without a Contest
Another option is to ask people to photograph a certain action or activity. With this option, there's no pressure to be a "good" photographer, just to express yourself. A great example is #PinwheelSelfie Day, put on by the Ohio Department of Job and Family Services. Pinwheels, and the color blue, are both symbols of child abuse and neglect awareness. So, on a particular day in April, Child Abuse Awareness Month, they ask people to take and share selfies holding blue pinwheels. Nobody expects a prize; they simply care about the message. The campaign has earned plenty of media coverage. You don't have to focus on a lofty cause, though. If you simply want to get your name and logo all over the internet, ask people to take selfies wearing a T-shirt with your branding on it. Another version is a particular magazine that asks its readers to take photos holding the latest issue while traveling in far-flung destinations.
4. Host a Twitter Chat
Pick a topic that your constituents care about. You probably have subject matter experts within your organization or among your affiliates. Designate a time window and a hashtag, then encourage questions on that topic. You can even accept questions in advance via email or other social platforms to make sure you have enough to get the ball rolling. Do some reconnaissance in advance to determine when your target audience is most active on Twitter — what day of the week, and what time — and what topics they talk about most.
5. Get your Own Emoji
In 2015, the World Wildlife Fund used the hashtag #EndangeredEmoji to generate one of several different emojis representing endangered animals. Users of the emojis pledged money for each use. Try tools like bitmoji and MyEmoji Creator to generate unique DIY designs. Otherwise, hire a designer who can create something polished and memorable. In order to develop a Twitter emoji that automatically appears when someone uses a certain hashtag, you'll have to make a serious investment. However, as part of a social media advertising strategy, custom emojis make a memorable statement.
6. Set Up a Photo Booth
Photo booths have been a hot party activity for a while now, and people of all ages seem to love them. If you're hosting an event, consider setting up a photo booth with appropriate props. Remember to tie the theme to your branding. For example, Cincinnati Museum Center let visitors to community events pose with viking helmets and mustaches to promote their Vikings exhibition.
7. Organize an Online Fundraiser
Nothing gets people excited like working together toward a goal. Use a platform like IndieGoGo or Kickstarter to raise funds. These campaigns seem to work best when they aspire to reach a "big idea." Develop a lofty — but specific — goal for how you can use donated funds. Build something, produce a new product, or launch an invention. More important, tell a compelling story about why your big idea is worthwhile. Stir up excitement and offer unique rewards. Before trying this, you'll want to already have a solid social media following in place because, naturally, you'll need a way for people to discover your project and tell their friends they've donated.
8. Host a Matching Drive
If you're a nonprofit soliciting donations, a matching drive can motivate donors. This kind of fundraising drive plays well in social media. Ask a major funder or corporate partner to match donations, up to a certain amount, for a specific, limited period. Your best bet is to choose a partner who is well known in social media themselves and is willing to share your message with their own audience.
9. Spotlight Your Supporters
You probably already have people invested in your organization who are showing the social love even without a special campaign. These people might include donors, members, partner organizations, or regular event attendees. Show them you appreciate them! A great example is a company that hosts trivia nights in bars across the country each week. When a team wins, the trivia emcee takes a photo of that team and, if possible, finds out their names. Then, they post the photos and tag the people on Twitter and Facebook. The winners are excited to share the posts with their own social media friends.
One Critical Point to Remember
When you host a social media campaign, it's easy to forget what social media really is: a conversation. Resist the urge to simply push out your message again and again without any interaction. If you want people to engage with you, you have to engage with them! Follow hashtags that are important to your industry and see who's talking about it. Comment on other users' posts. Compliment them or ask them questions.
If you run a one-way campaign, you'll only drive users away. In other words, don't put a lot of hard work into a campaign only to see it backfire. Be a good community member and you'll build a great community.
IMAGE: Geralt / CC0 Public Domain