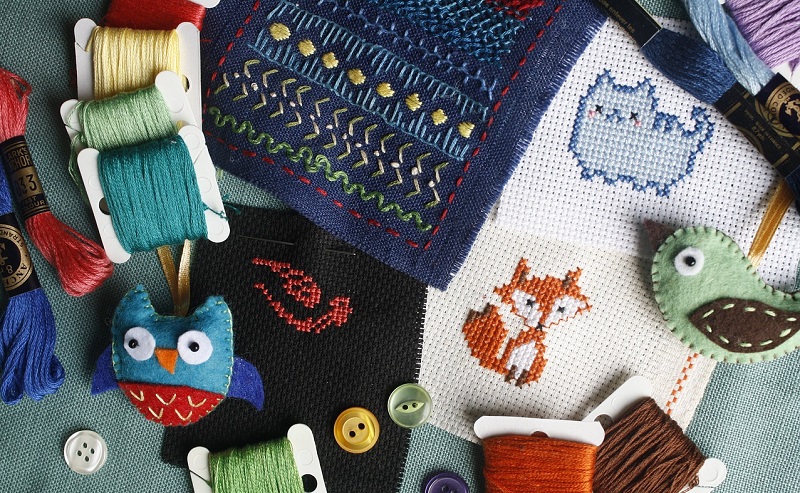 08 Jan

How to Spot High-Quality Embroidery

The art of embroidery is prehistoric–really! The oldest known example of this art form was found on the fossil of a hunter from the Cro-Magnon period, around 30,000 BCE, reports Ancient Origins. As time went on embroidery became a symbol of wealth. Today, some people consider embroidery a hobby. Others use it to adorn uniforms for their employees or as badges of honor like the Girl Scouts of America.

While you may see embroidery all over, quality varies considerably. Do you know when it's done with care and quality? Do you know what to look for? Embroidery that doesn't fit on your apparel properly or that frays quickly can be an embarrassment to your organization. After all, sub-par embroidery doesn't last 32,000 years.

  
It All Starts with Design
Like with everything, quality starts at the beginning. Grade A embroidery begins with a well-planned design.
Creating Your Design
When coming up with a design, it's important to consider if it's a good representation of the entity you're making it for. Many companies will simply use their logo. Usually, this is already designed to be flexible on signs and letterheads. It may need a few tweaks to fit, but ideally, a logo is already malleable enough to fit on just about anything.
If you're creating a new design for a class or school club planning may be a little bit harder. There are tons of ways to build this design from scratch, but it's important to make sure that it's not only a good representation of your company but also translates well to all types of apparel. For instance, a classmate may be a great artist and want to draw the design themselves. During their artistic process that student will need to make sure that the model will fit on shirts, hats, canvas bags, and more.  
Pay Careful Attention to Your Proofs
The producer of your embroidery should be able to give an accurate representation of your original artwork and design. Don't settle for less. If the proof you're given doesn't embody your original design, then don't accept it as the final product.
Spelling errors can be embarrassing. More importantly, they can be a costly mistake when they're embroidered on 200 polo shirts. Be sure to triple check the proofs that are given to you.
Analyzing The Finished Product
Once you've drafted and approved the design, it's time to analyze a sample of the final product.
Threading
What many people don't realize about embroidery is that you can't just mix and match thread types with any old fabric. A smooth and delicate fabric requires a silk thread. A canvas fabric will need a thicker floss. If the maker didn't use the right matches the evidence will be in the material. The cloth will be puckered and wrinkled.
Stitching
Good embroidery is done in three layers. The first layer a thick thread. The second layer is a little thinner. Upon your inspection, the top layer should have the thinnest thread.
The length of the stitch is also important. Long stitches may save time, but the quality of the stitching goes down. Short stitches mean a smaller margin of error to the pattern.
When examining the stitching, you should also inspect both the front and back of the pattern. Decent embroidery will have the exact image you want in the side that everyone sees. Great embroidery will look the exact same front and back. The back will not have any snags or loose thread. You will be able to recognize the pattern from the front and back.
Before even paying for a proof ask to see examples of work they have already done. You'll be able to get a good idea of the quality in these samples.
High-Quality Embroidery Lasts
If you're looking for top-notch embroidery for your company or organization's uniforms consider Logos@work. All embroidery is done in-house which means you get your high-quality designs finished and delivered quickly. Check out the website for examples. You will not be disappointed.
PHOTO: Pixabay / CC0 Public Domain