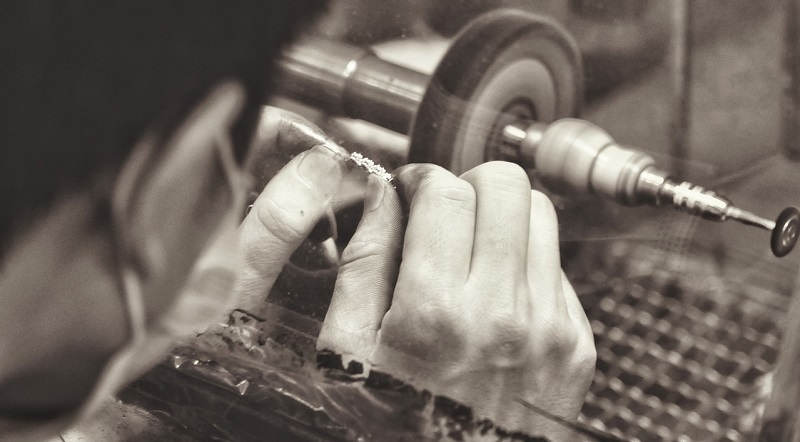 26 Apr

Get Started with Jewelry Design

Creating crafts can be a lot of fun, especially with a hobby that you're passionate about. People new to DIY sometimes wonder where to start. This is especially true when you dive into jewelry design. Perhaps you want to make jewelry just for yourself. Or you may envision a thriving business in your future. Before you invest time and money, you want to understand what awaits you. Continue reading for all of the tips and supplies you'll need to create your own jewelry.
Find Your Style
No matter what your craft, you will be more likely to see it through if you're passionate about it. So when you decide what kind of jewelry you want to make don't go with what everyone else is doing. Find your own style! Do you want to make traditional elegant designs? Or do you have more fun with earthy boho styles? Whatever you choose, pick something you like. Look at other designers' work for inspiration or just observe the world around you. Search the web or take a walk in nature. Wherever you get your motivation for jewelry design, seek it out and see where it takes you.
Basic Supplies
First, you'll need the right tools. The Spruce offers this basic list to start with jewelry design.
Wire cutters

Round nose pliers – These will help you bend and manipulate wire.

Chain nose pliers – Similar to round nose pliers these have a straight jaw to help you grip. The rounded off nose still allows you to twist wire.

Flat nose pliers – These allow you to hold parts of your jewelry in place.

Crimping pliers – This has multiple uses but it's most helpful in keeping beads in place.

Bent chain nose pliers – These will help you especially when trying to set gemstones into their bases.

Hot glue gun

Xacto knife

Ruler

Cutting board

Needle and thread
Once you have the tools, shop for materials. In an interview with Etsy, jewelry designer and author Nancy Soriano says that it's best to start with what you already know. So if all you know how to do is knot hemp string into bracelets and necklaces start with that! Once you're comfortable with your style, feel free to start venturing into other materials. There are many other materials you will need but here is a list of the most common items you can use to start.
Jump rings

Nylon thread

Wrapping wire

Ribbon

Yarn

Hemp string
Investing in Other Equipment
As you discover what medium you prefer to work in, you may need more sophisticated equipment. To make measurements you will need scales, gauges, calipers, or rulers. For metal work, you may want soldering or welding equipment. Explore options for enameling, engraving, and polishing. Remember to budget for all of the safety equipment that accompanies these items, too. You may need eye protection or safety masks. And always keep a supply of bandages, antibiotic ointment, and other first aid equipment on hand.
If you aren't ready to spend a lot on specialty equipment, check with your local library or maker spaces in your area. They may meet your needs at a lower up-front cost, or even free of charge.
Making the Space
In the ideal world everyone has their very own crafting room! Unfortunately, for some, this isn't realistic. Whether you have a lot of space for crafting or the corner of a room, put that creative mind use! HGTV suggests setting up in a hallway, a laundry room, or even an unused closet.
The key to fitting all of your crafting supplies in a small space is organization. Get creative. A hutch makes a great place to store all of your supplies. The best part about this is that as long as you have a clear space on the top you can use that as your work table. Be sure to place a lamp on it give yourself enough light. Another idea is to put your supplies in a shoe cubby on the back of a door.
Use every inch of blank space. Use a bare space between cabinets to place a tension rod for your yarn, ribbons, and wrapping wire.Clear out your junk drawer. Pitch anything you haven't used in a long time and use this area to organize your smaller items like jewels, beads, and miscellaneous small items you need for your jewelry.
Even if you have your own crafting room, maximize the space. To keep the clutter down treat your crafting room as if it were just a small space.
The way you decorate your workspace can really affect how you feel there. Try using neutral tones, with just a splash of bright color. This will help things feel less cluttered.
Jewelry design is a great creative escape. But once you really master the art it can be so much more than that. Your hobby has the potential to bloom into a small business of your own! Don't be afraid to follow your dreams. Remember, should your hobby turn into a career don't forget to contact Logos@work for all of your marketing and product needs.
PHOTO: Pixabay / CC0 Public Domain