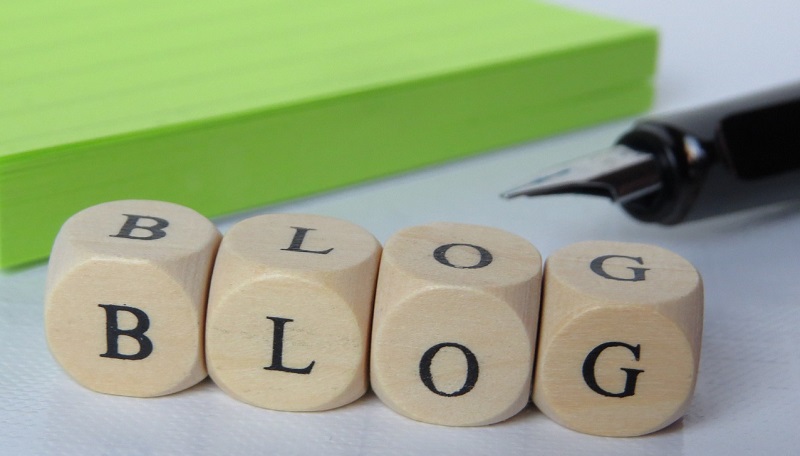 26 Sep

How to Design Your Own Blog

Blog design may seem like a daunting task to many. This is why some people consider hiring developers. However, if you're on a tight budget, you may be forced to do all the heavy lifting. Luckily, blog design has become more and more user-friendly. While it takes time, crafting your own blog is fun and educational. Plus, it makes your blog highly personal. Another advantage of creating your own blog is the cost. Expect to spend a little money, at least for reserving a domain. But you will save a lot over hiring someone.

Here are a few tips for if you choose DIY blog design.
Decide On The Content
Consider content before you proceed with design. First, understand the goal of your blog and who you want to read it. Create content that serves your goal. Choose a domain that clearly states your purpose, and reserve it for at least a year.
List as many topics for posts and you can think of. Group them into categories. You may want to start with just two or three categories and then add others later. Then, actually write several posts. Spend significant time reviewing and editing. You will want great content ready to go when you launch your blog.
Choose images to go with each post. According to research, too much text overwhelms the brain. Break the texts with photographs or other graphics. Depending on the purpose of your blog, you might create your own graphics or find them on the web. If you choose the latter, make absolutely certain you use images legally. Even "small time" bloggers have been sued for misusing images.
Choose a Platform
There is no shortage of blogging platforms out there. Choose among WordPress, Tumblr, Blogger, Medium, Squarespace, and others. Most platforms are free for the basic model. Some offer a trial session. It's easy to get overwhelmed by the plethora of platforms, so consider a few things before making a decision.
First, choose a platform you are confident in. Remember, you are the one who will use the platform. If you are not familiar with any of them, ask a friend or colleague. If possible, consult someone in a similar business. Second, consider your involvement in the creation process. Some platforms provide standard templates with little room for tweaking. You may want more flexibility.
Delve into Blog Design
Once you've chosen a platform that is right for you, look to other blogs for inspiration. Doing this gives you an idea of what are the current design trends. Currently, trends involve functionality and white space.
For the functional aspect of the blog, refer back to your goal. What's the purpose of your blog? If your blog's purpose is conversions, prominently feature a call-to-action in its design. If you hope to start conversations, make sure you set up your comments section well.
Think about how many and what type of photos you will use. You may set up predetermined sizes and locations for photos.
Brand your blog according to your goals and target audience. Choose colors and fonts that reflect the brand. In this case, a little color goes a long way. Choose no more than three colors for your blog, with one main color in the trio. Opt for contrasting colors if you're feeling a little adventurous.
Employ the same thinking for fonts. You only need a font for the heading, subheading, and body copy. You may want to enhance the font by using different weights or attributes. However, keep this to a minimum. An explosion of fonts and colors may overwhelm a reader.
Pay Attention to Details… But Don't Get Bogged Down
Creating a blog can be a tedious process. You may find yourself forgetting about the key aspects of your blog as you get lost in details. That said, don't forget to notice sidebars, headers, subscription options, author attribution, and search bars. These are important aspects of a blog. These help your readers navigate easily in your blog.
Optimize and Promote
What good is a blog if it doesn't appear on search engines? Your content will be lost in the void if you don't optimize it. Read up on SEO best practices and remember, they change frequently. Learn about how to use meta-descriptions and title tags. These play a crucial role for search engines.
Another way readers will find you is through social media. You may consider making a Facebook page dedicated to your brand. Instagram and Twitter accounts won't hurt either. Whichever platforms you choose, feed them regularly with fresh blog content. Follow other bloggers in the same industry as well as potential customers.
Collaborate With Other Bloggers
It's okay to write the content all by yourself, but you may choose to collaborate and engage with guest bloggers. In the beginning, especially, this can help you build credibility. Reach out to experts in your field. Be prepared to pay them for their work. However, some bloggers may be willing to trade posts; you write for them and they write for you. If that person already has a strong following, they may help drive traffic to your blog using their own social media platforms.
Keep Posting
It will take time to gain a following. Fresh content is crucial to keep your blog in search engines and to keep attracting new followers. If a visitor discovers you haven't posted in a year, they probably won't keep coming back. Even if you post only once a week, stick to a routine and always post something. Watch to see which subjects or styles of post attract the most readers and comments. Build on what works and stick with it!
It's easy to be lost among the plethora of blogs that already exist. Follow the steps mentioned above and you'll create a blog that's unique and relevant.
PHOTO: Sophie Janotta / CC0 Public Domain