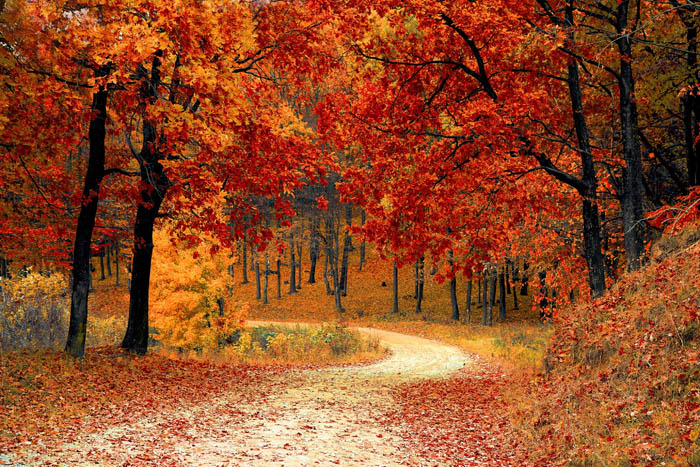 14 Oct

Enjoy Fall Fun in Dayton!

We've had a long, hot summer – it was, in fact, the fifth-hottest summer in the past 120 years according to The Weather Channel. Phrases like, "once it cools off a bit, I plan to… " and "I can't wait for sweater weather," have been circulating more than normal. Now, fall is finally here and, perhaps this year more than ever, it has been eagerly awaited!

Below is our sampling of the vast selection of things you and your family can do this autumn in the Dayton area. We've divided our list into several categories including: Community Festivals, Haunted Attractions, Fall Family Farm Destinations (which typically include pumpkin picking and corn mazes) and Nature Trails recommended for fall hikes.

Of course, this isn't intended to be an exhaustive description of each event or happening. We've noted the major activities at each, but urge you to follow the provided links and dig deeper into the kind of fun you're seeking. Be diligent and we have no doubt you'll find something to interest you here!
Festivals
Ohio Renaissance Festival — From early September to late October, this festival is filled with fun. You can take part in exciting events and competitions. Feast on a full menu of medieval foods. And take in loads of entertainment and survey the works of world-class artisans. During the season, the festival offers a variety of themed weekends, so you might even need to visit more than once this fall!
Yellow Springs Farmer's Market — In the wonderfully granola- and hippy-fashioned town of Yellow Springs is its celebrated Farmer's Market, which has been around for more than 20 years. The market is open from May through November, with some seasonal changes throughout its operation.
Southern Ohio Indoor Music Festival — Not every fall festival is held outdoors. This November music festival in Wilmington, features new, upcoming groups and well-known bluegrass performers. There is also plenty of family fun with gospel and old-timey performers mixed-in.
Here's a list of the many different fall festivals held in the greater Dayton area. If you see that some of these great events have already passed by this year, be sure to note them on next year's calendar.
Haunted Attractions
Land of Illusion — In Middletown, this "haunted scream park" is filled with four themed haunted houses, one haunted trail and even a "Stage of Rage" with music performances. There are also a few additional thrill activities thrown in for good measure.
Kings Island – Halloween Haunt — In the autumn, Kings Island transforms on Friday and Saturday evenings into the Halloween Haunt. The place fills with fog and spooky lights. Haunted characters roam about. This year, even the Eiffel Tower glares down with menacing red eyes. In addition to the great thrill rides, you can check out 11 haunted mazes and four special scare rooms.
Ghostly History Walking Tours at the Museum at the Friends Home – You might not know it, but Waynesville was named "the most haunted village in Ohio" by writer Chris Woodyard, who has authored the Haunted Ohio series of books. Museum volunteers offer "scary tours of creepy sites" around town on Mondays, Wednesdays and Fridays. In addition, a local professional ghost-hunting organization offers ghost-hunter classes (reservations required) – get slimed!
History, Mystery, Mayhem & Murder Lantern Tour – Although this tour at the Woodland Cemetery is already full for this season, we include it here so you're sure not to miss it next year! The tour covers new locations and history, and visitors will learn about mysteries including inventors, bank robbery, counterfeiting and murder. Note: This is a very strenuous walking tour; reservations are required.
These are just a few examples throughout the area. Explore this list of other haunted houses and experiences in the area, if you dare!
Fall Family Farm Destinations
Niederman Family Farm — The Niederman Family has worked its farm for more than four generations. They offer a potpourri of activities, including their annual Fall Festival. A 14-acre corn maze, bonfires, seasonal foods and a pumpkin patch are just a few of the things that make this a great destination for the whole family. Check out their calendar for Christmas light displays, paintball, farm tours and even a bed & breakfast!
Young's Jersey Dairy — Homemade ice cream, miniature golf, an animal petting area, corn maze and pumpkin patch highlight the fun at this working dairy and destination in Yellow Springs. The dairy also offers haunted wagon rides and a Thanksgiving buffet!
Pumpkin Fest – Adventures on the Great Miami –This activity is a bit different: With a paid canoe trip to enjoy the fall leaves on the Great Miami River, you get to take home a complimentary pumpkin – picking it yourself from the patch.
Nature Hikes
The Dayton area offers many excellent hiking locations. If you're into hiking or just starting out, the first thing you can do is join a hiking group. The Dayton Hikers Meetup group, which boasts more than 3,200 hiking members, schedules hikes on a regular basis. You can make new friends and discover new trails.
If joining a group is not your cup of tea, however, you can search several lists of recommended hiking trails around Dayton. Any of these 12 top trails in Dayton are likely to be surrounded by plenty of fall colors!
Again, keep in mind that this is just a sampling of the many, many fall events and activities that can be discovered in the greater Dayton area. Have fun exploring!
Photo credit: valiunic / pixabay