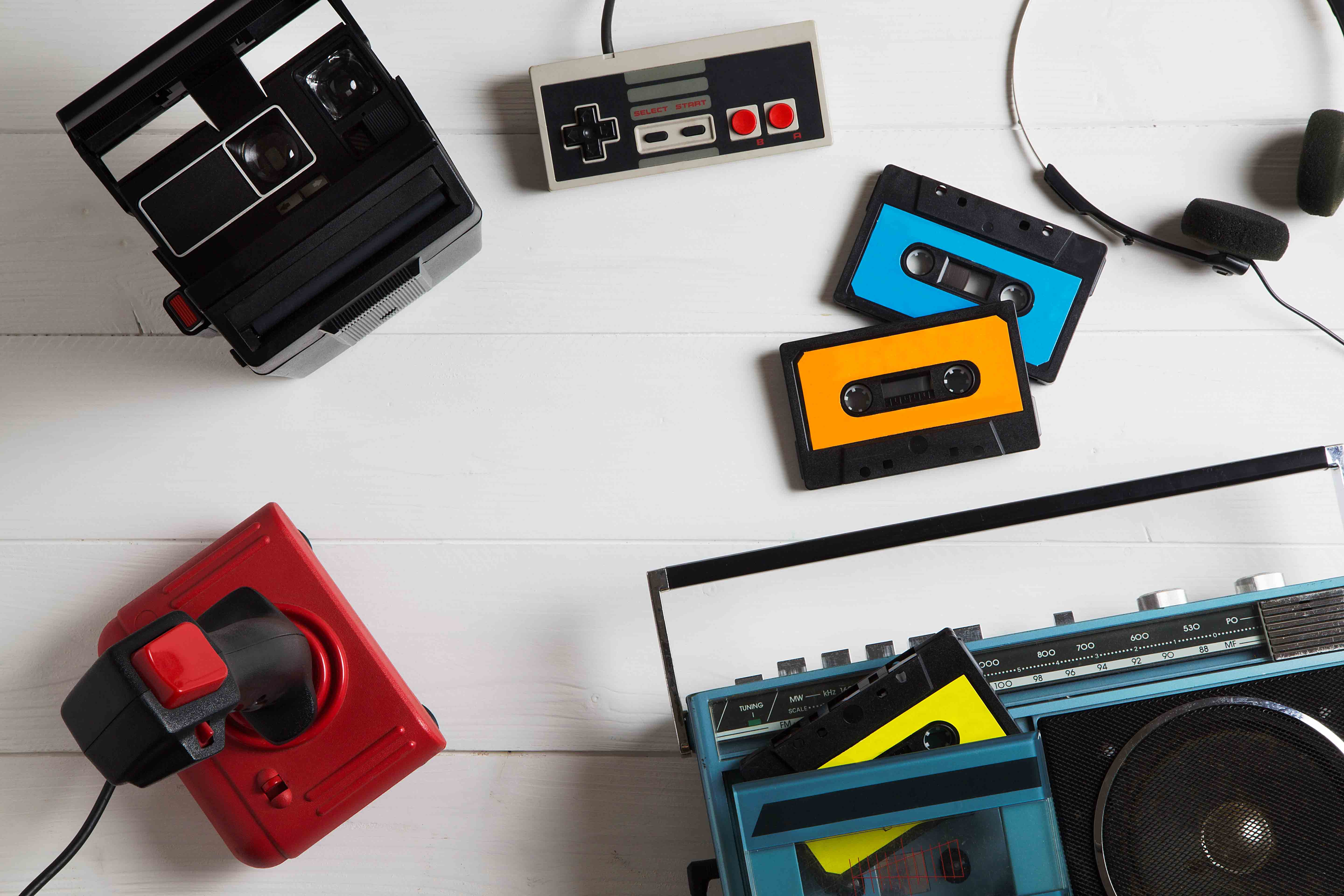 31 Mar

Everything Old is New Again

Nostalgia is hot.  Whether you remember VH1's "I Love the 80's" or spend your time reviewing old favorites on Buzzfeed, tapping into classic childhood memories is an immediate way to make an emotional connection with your current (or potential) client.
Taste The Rainbow
There's no better way to transport someone to the childhood than through the sense of taste.  Candy jars tap into that old fashioned feeling while looking attractive on a desk.  Fill it with Tootsie Rolls and if your customer is the right age, they will immediately start singing "The world looks mighty good to me, cause Tootsie Rolls are all I see." (If that's now stuck in your head, sing along to the whole thing here: https://www.youtube.com/watch?v=1wrI4iHSusA)
Come On Eileen
When you want to give something just a bit more permanent, take your cue from music (get it, cue?).  A cassette-tape USB drive can really bring back memories; and we promise you won't need a pencil to keep it working.  Coasters can be customized to look like your own record,   or you can get modern speakers with a real vintage vibe.  If you're at a conference, follow the musical theme with booth décor and even games like that Name that Tune so that all of your branding ties together in a fun and appealing way.
Playtime for All Ages
Nostalgia is best when it's shared.  Fidget spinners, desk games or doodle pads can keep your client entertained while they make business calls from their desk and the product can be taken home and shared with thankful friends and family, particularly their kids.  We guarantee that your clients will remember you when they get to play with their kids, screaming "PEW PEW PEW" while hiding behind couches and tables (http://www.promoplace.com/ws/ws.dll/ProdShare?UN=35907&ProdID=964177966).
Whatever you loved, YoYo's, slap bracelets or wooden train whistles, share that love with your clients and maybe they'll share the love right back to you.