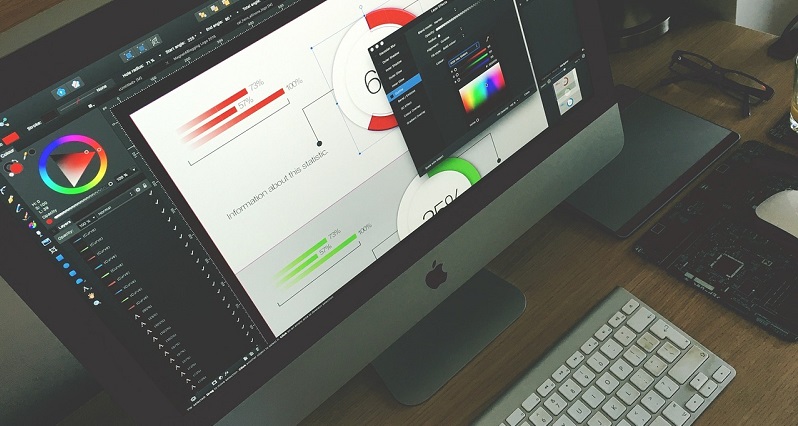 21 Mar

How to Create Infographics Easily

You probably see infographics every day in your Facebook feed, on blogs, or in print media. There's good reason that they're so ubiquitous. Infographics help convey information visually. You can take hundreds of words of written content and turn them into something easy to digest. If you manage a website, blog, or any other medium of communication, you can use infographics. And, most important, you don't need to be a designer or spend hundreds of dollars to create infographics.
Benefits of Using Infographics
Illustrating information makes it easier to understand and easier to retain. You want your audience to connect with your content and remember it. Hubspot reports that, when information is paired with visuals, people retained 65% of it three days later. Compare that with only 10% retention without visuals. Infographics also get shared more readily, increasing your traffic and social authority. According to Hubspot they are liked and shared three times as much as other types of content.
How to Create Infographics
You don't need a huge design budget to create infographics. You just need to invest a little time for planning and learning. And, you'll need to find a good, free or inexpensive infographic tool.
Plan Your Message
Before you choose a tool and start building the infographic, plan it. Decide exactly what information you want to convey. Sketch it by hand if that works for you. Type out all of the text in advance, so you can simply paste it into your graphic. There will be a learning curve when you start working with one of the free tools below, so the more you figure out in advance, the better you can focus on how to use the tool.
Find Any Images You Need
The tools below come with their own limited libraries of images. However, think ahead about what you might need. Look at graphics or photos you already own. If you need new ones, explore royalty free or public domain sources. Pixabay is a good place to start. Pay attention to licensing information on any images you download. Be sure to pay for images when required, and to give appropriate credit, even for free images.
Choose Your Tool
The tools listed below share many of the same features, which you won't fully appreciate by reading about them. The best way to figure out which one is best for you is to try it. Each one is free for basic usage, with more features available for a charge. So you have nothing to lose by testing a couple of them.
Each tool is based uses drag-and-drop functionality, and strives to be user-friendly. Each has its own library of stock icons, images, and fonts. You can generally paste in your own text and upload your own images if you desire.
Piktochart: Piktochart offers several stock templates for creating charts, which can be a handy element for your infographic. They also offer a live chat feature on their website if you need help.
Canva: Canva can be used to design all kinds of materials, for print or web, but it includes a handy infographic maker.
Venngage: Like Canva, Venngage offers more than just infographic templates.
Infogr.am: This tool works similarly to all of the others but is considered slightly more advanced. If you have more design experience, you might try this one.
Easel.ly: According to reviews, such as this one, Easel.ly offers fewer templates and assets than some of the other tools. However, if you're using your own assets, it may work great for you.
Google Developers: Google's chart tools offer a major advantage over the others — they convey live data. If you need a chart or graph on your website that updates in real time, this is the option for you.
Developers release new tools all the time, so look around yourself or ask friends for recommendations.
Give Yourself Time to Experiment
Each of these tools is fairly easy to use even for a non-designer. Still, you will need some time to learn it, and you'll get better and better with each use. Don't give up you don't figure out every single feature of the tool on your first use.
Once you start creating a few infographics, test them. Share them with your friends or staff first and ask for feedback. Try this; ask someone to study the infographic for one to two minutes, then hide it. Now quiz the viewer about the information to gauge whether they understood and remembered it.
Then, once you have infographics live on your site or blog, monitor your analytics. Over time, you'll figure out what your audience likes and what generates new traffic.
Soon you'll be able to create infographics like it's no big deal, and you should see positive results on your website!
IMAGE: Van Marciano / CC0 Public Domain