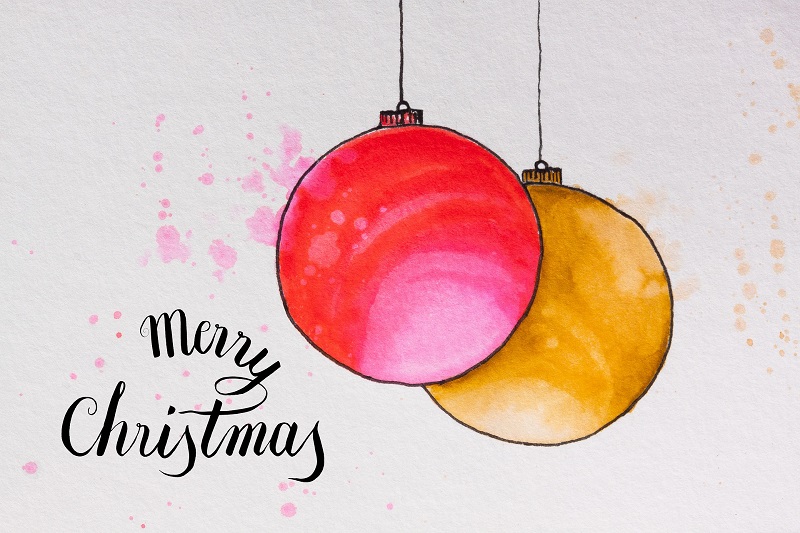 30 Nov

Create DIY Holiday Cards and Make Recipients Feel Special

Cards are sometimes the simplest, most meaningful way to tell someone you care during the holidays. There is no pressure to spend a lot of money or worry whether you bought the right size. By giving DIY holiday cards, you go a step further, by making a unique item that the recipient will cherish. Make a whole batch the same or personalize each one to the recipient.

Making DIY holiday cards is also a fun experience that you can incorporate into your family Christmas, Hanukkah, Kwanzaa, Winter Solstice, or New Year's traditions. So figure out the technique that matches your time and talent, and get started!

There are three basic approaches to creating DIY holiday cards.
Buy pre-made cards and decorate them.

Make cards from scratch.

Upcycle old cards.

Design cards online.
Buy pre-made cards and decorate them.
This option works for all ages and skill levels. Anyone who can hold a crayon–scratch that, anyone who can stick a body part in paint can participate. Start with blank cards that you buy from an office supply store. They should come with envelopes. Then, decorate them using any technique of your choosing. These are just a few ideas:
Place small child's or pet's hand/paw in non-toxic poster paint and then place it on the card. Keep it simple, or finger paint a whole scene.

Let children draw or paint pictures. The might also glue on fabric, ribbons, cut paper,

washi tape

, or whatever else strikes your fancy.

Cut out shapes. Adults and older kids can do the cutting. First, draw on simple shapes. Then, lay out the card, open, on a cutting mat and cut out the shapes with an Exacto knife.

Use stamps. Craft stores offer a huge variety of different stampers and stamp pads. You can even make your own by carving into a hearty vegetable like a potato.
Make them from scratch.
Start with cardstock in any color you like and cut or fold it into a shape you like. This tutorial shows some fairly advanced techniques for creating beautiful card art.
Or make them like, really from scratch. You can make paper at home pretty easily and with minimal mess. Buy a paper-making kit from a craft store or follow a tutorial like this one.
You don't have to use paper, either. You might incorporate fabric or objects found in nature. Whatever you use as your base material, decorate with your preferred technique. Choose from the ones above or think of your own.
Upcycle old cards.
Maybe you have old cards you've received. Or, sometimes charities give you blank greeting cards as a thank you gift for making a donation. Maybe you bought a bunch of boxed cards on clearance last January. Wherever you got them, they're useful.
You can work with old cards using some of the same techniques described above. Cut out parts of one card and mix and match with other cards. Paint on them. Collage them. There are even ways to turn them into ornaments. You could then give the ornaments as gifts.
Design them digitally.
A year's worth of photos awaits you on your phone or computer. You might decide to do you own family holiday photo. Upload your best pics to a website that allows you to turn them into cards and other items. While you're there you might make a mug or calendar, also great personalized gifts.
Don't limit yourself to photographs. If you or someone in your family is artistic, create an original design. Draw it by hand and scan it, or create it in Photoshop or a similar program.
Print your cards at home or have them professionally printed. Just allow enough time to get them in the mail for the holidays. You can also forgo printing and send your cards electronically. That way, you can also incorporate animation or music. The recipient won't be able to put a digital card in their scrapbook, but they'll probably show it to all of their friends.
However you decide to approach DIY holiday cards, you'll wind up with an unforgettable experience and a unique end product. Your friends and family will appreciate your effort and your talent.
IMAGE: CC0 / Public Domain