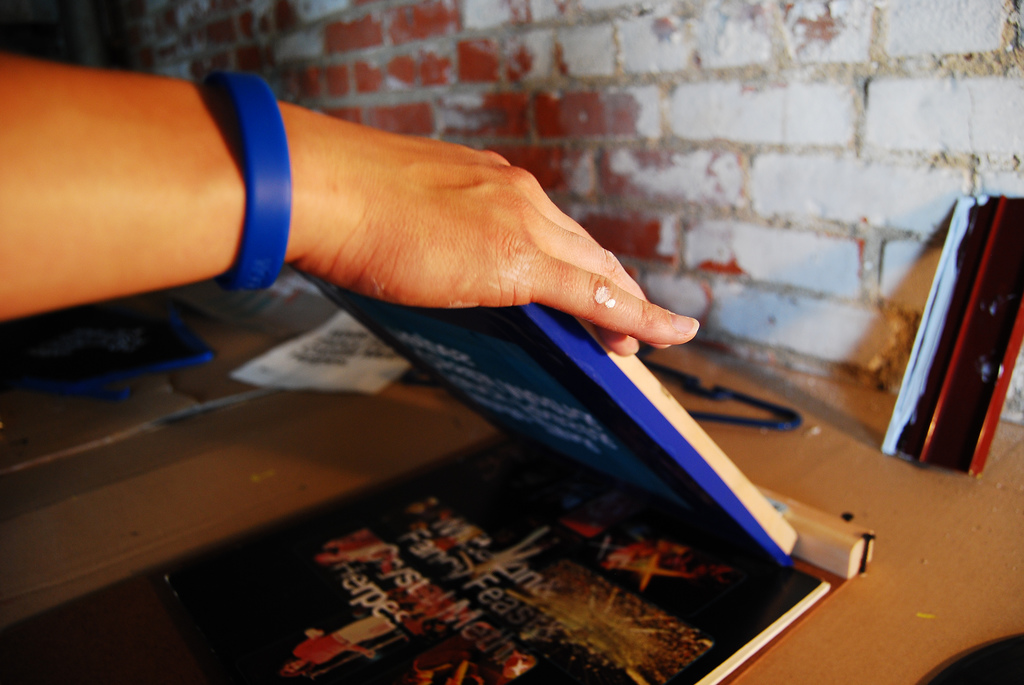 15 Jul

10 Signs You Should Invest In Screen Printing
You've seen t-shirts with graphics printed on them. The vast majority of these graphic shirts are screen printed. Some mall stores may still use a heat-set decal and amusement parks and fairs may also offer airbrushed designs. But screen printing dominates the world of t-shirt graphics.
Screen printing is useful in a lot more applications than just t-shirts. T-shirts are just the most widely known application. Hats, banners, signs and posters are also popular applications.
There are many special effect techniques, but most printing is done with simple colors that are not mixed during the application. The designs can't be too intricate with extremely tiny details. Designers need to be sensitive to the scale of the art.
So the water is fine, here are the ten signs you should invest in screen printing.
1. It is fun and profitable activity!
The process is not extremely complicated and is often taught to middle school or high school art and shop classes. You can train your kids to help with production. In addition to having their help, you will be passing valuable printing skills to them. It is also a fairly safe activity. Light exposure processes with light-sensitive materials and the careful handling of inks are the most hazardous elements.
2. Extremely vivid colors
The work can be bold and vibrant. You create powerful impressions quickly as you apply color selections to the surfaces. It creates dramatic results fast. The ink comes in a wide range of colors and you can also blend colors to have a practically infinite palette!
3. Durability
Screen printing produces a very tough and long-lasting image. If the ink is colorfast, designs should hold up well for years of washings and time in the sun.
4. Few steps for setup
Setup is a little work, but it isn't extremely complicated. You have to prepare one or more screens, one for each color that you intend to print. After that, you load the shirt or substrate. Then you are ready to begin pressing the ink through the screen with a squeegee.
5. High/low volume capabilities
You can use screen printing to produce a single piece or thousands. There is some setup work, as was just described in the last point. But once you do that, it is up to you how many pieces you print. You can change colors by cleaning the screens, so you can make a wide variety of variations from the work of that one initial setup too!
6. Works on a wide range of materials
Screen printing will work on nearly any absorbent material. You may have to adjust so that ink does not bleed too much into the fabric. Laying the ink onto non-absorbent materials like plastic, acrylic and glass is also possible, if you choose the appropriate ink for that purpose. You also may have to allow time for the ink to set, possibly up to 3-4 days. But the results will also be that strong, durable and smooth finish.
7. Relatively low cost of entry
Like any craft, you can figure out ways to do it cheap and there are always high-end options available as well. You can use an old picture frame or canvas stretchers for stretching the screen material. You can buy some light sensitive emulsion to photographically transfer a design from a computer, or you can just paint your mask by hand leaving holes where you want the ink to adhere. Then, once you are sure you want to get into production, you can buy more elaborate single or multi-station presses and drying racks. But if you compare any of these options to a high-quality professional digital color printer, even a respectable setup looks like a bargain.
8. Consistent production quality
If you take the care to properly register your different color impressions so that they line up well, you should have success. The process will yield copy after copy with the same quality. If you produce a lot, you may have to break to have enough space to dry the ink.
9. Digital designs improve art capability
You can get artistic in the manner in which you are accustomed. If you are a freestyle artsy type, you can paint freeform onto the screens to produce an organic and irregular effect. You can also learn a variety of application techniques to make designs blend or look weathered. If you like more control, you can use a computer and create separations for very precisely controlled color applications.
10. Innovation in materials is making some challenges disappear
There are some technical challenges. Once you learn your workflow, it should be fairly smooth sailing. But some limitations are also going away because of technology. Better adhesion, finer detail, faster drying/setting time are just a few improvements. Learn how to handle your materials and keep up with new technology for fewer headaches. The Internet is full of advice and guides on how to overcome obstacles and produce special effects.
Like anything, you should try it out to see if you like it. Once you start seeing your designs being worn by friends and families, you will likely get bit by the bug. Now might be the perfect time to start a new hobby. One that could also turn into a satisfying and rewarding business!
Photo credit: rebecca olarte / CC 2.0