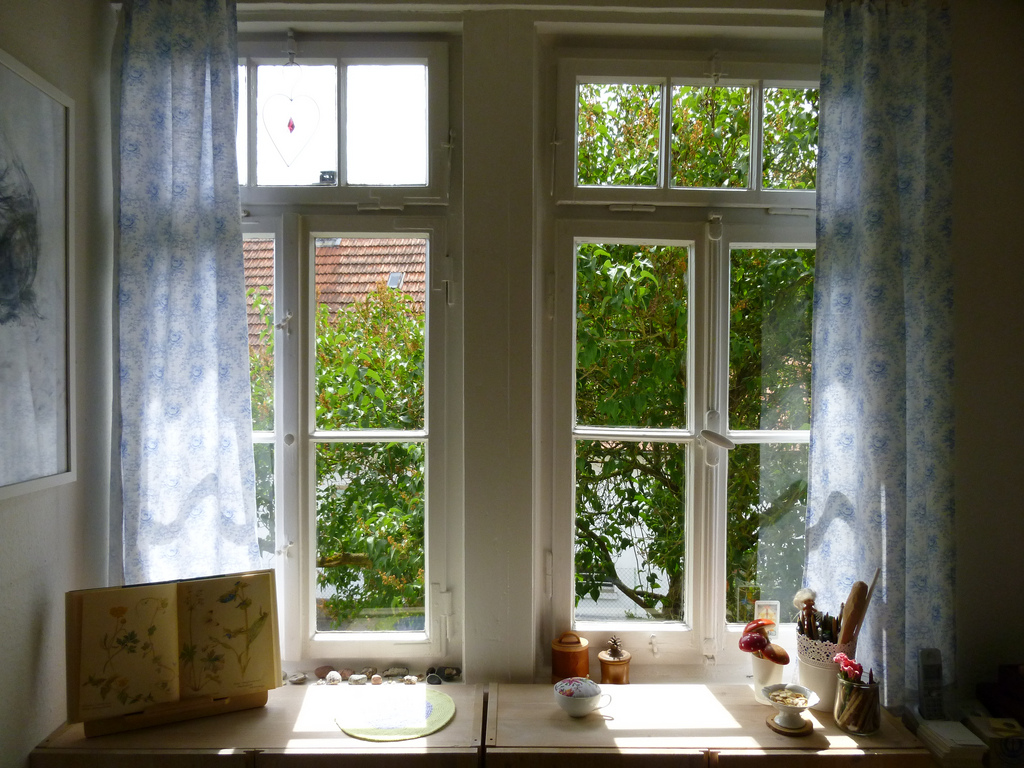 18 Apr

Spring Cleaning Benefits You Didn't Know About
Spring is here and that means one thing: adventures! Ok — maybe, it means two things — because, spring is also a great time to clean. You've spent most of the winter hibernating while buried under blankets. During this time, dust bunnies have accumulated under your furniture, some cobwebs may be hanging in the corners, and excess clutter has likely found its way into your home and car. Winter isn't a motivational time to spend in and out of your home and car taking out trash, or even outside your blanket fort for dusting and vacuuming. Now that we're emerging from our chilly cocoons, it's time to shake off the dust around us and get down into some solid spring cleaning. While cleaning may not sound like the vacation of your dreams, it does come with some really great benefits for the mind, body, and soul. Check out these spring cleaning benefits and be inspired to get your place into tip-top shape.
Remove allergens, bacteria, scum, and all other "icky stuff"
Over time it is inevitable that your home will accumulate unsavory content. Most of it might be hiding in the corners or under the bed, but it still affects your health. Pierce Group Benefits suggests this tip because, without knowing it, you may be making yourself sick. Inhaling certain allergens, like pollen or mold, can affect your breathing and even cause asthmatic issues eventually. Be sure to dust first and then sweep. Get everything you can off the fans, window sills, ceiling corners, curtains, and anywhere else crud likes to hang out — then you're ready to wipe, sweep, and scrub it all out of your home. Breathe deep and enjoy!
Become more productive
By the time a thorough cleaning is necessary, we have typically let some stuff pile up on our furniture. Chairs become resting places for coats, side tables become filled with clutter, and most unfortunately…desks become piles of unproductivity. You don't have to be a student or work from home to benefit from having a good, clean desk. Most everyone uses a computer and personal filing systems to manage their daily lives. It's uninspiring to sit down and balance your checkbook, catch up on correspondences, pay bills, or even just read the news if your desk is piled high with papers and clutter. File away anything that needs to be filed, trash anything that needs to be trashed, and find a proper place for everything. Finishing this project will get you back on track for all kinds of life's errands. Stylecaster suggests that this chore will give you some positive psychological kickbacks.
Find cool stuff!
Good Housekeeping reminds us when we deep clean we might find enough change to treat ourselves to a post cleanse treat. Couch change is always fun, but once you commit to the cleaning you really don't know what else you could find. Remember that juicer you got for Christmas and tucked away? What about those scented candles you hid for the right occasion? Spring cleaning will reintroduce you to all kinds of fun things you forgot you had. But, don't be afraid to get rid of things you know you hid for a reason. Not every discovery should earn a spot on the mantle. Stylecaster reminds us that letting go of content that is no longer useful to us not only makes us feel less cluttered in our homes, but also in our brains.
It's exercise
Hate going to the gym, but love burning calories? Spring clean! Good Housekeeping definitely recommends a good scrub down as part of a healthy workout. Laying into your tub, toilet, and sinks is basically the equivalent of some light weightlifting. Sweeping, vacuuming, and laundry can become really aerobic when done back-to-back. No matter what you are doing, as long as you stay moving you can skip the gym or your jog without the guilt. The best part? When you are finished with this workout you'll feel like you have a brand new home. And, you'll get to clean off in a fresh shower!
It helps you chill out, despite the heat
Pierce Group Benefits also cites spring cleaning as having positive psychological benefits because it can help create a sense of calm. Looking around your home to see tidy furniture and smell freshness enriches your relationship with your home and can help you feel less stressed during your hang time at home.
Out with the old, in with the new
Quite possibly the best part about mass cleaning your home is rewarding yourself with new stuff! Did you find a bunch of last spring/summer's clothes that don't fit anymore? Donate them and treat yourself to a replacement outfit. You earned it after all that cleaning!
So, get to it! Spring is a time for new beginnings and, you know what they say — "There's no place like home." (Thanks, Dorothy!) Treat your home like the resort oasis it is, deep clean, and make your next time off a staycation.
Photo credit: storebukkebruse / CC 2.0