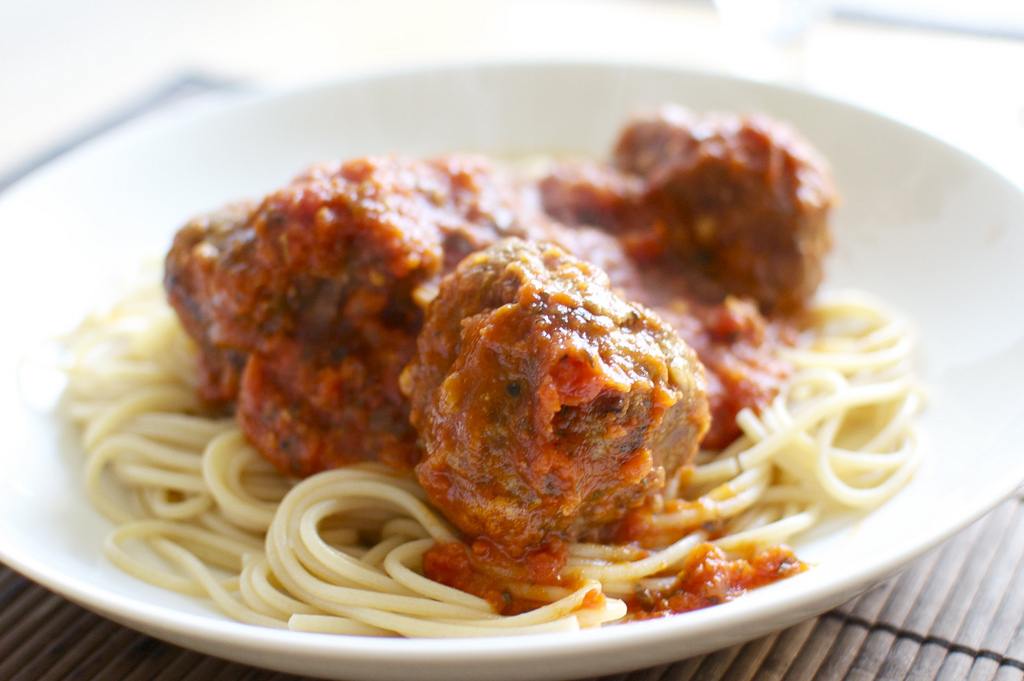 13 Jun

Spilled Spaghetti on Your Favorite T-shirt? Follow These 5 Steps to Make it Good as New!
We've all experienced that dreadful moment when our spaghetti dinner ends up decorating our favorite shirt. Tomato sauce seems to have an unusual way of always ending up there…
Rather than destroying your shirt or trying to purchase a similar item that will never come close, grab your shirt and cleaning supplies and prepare to follow step by step.
With these five steps, the spaghetti stain will quickly and easily disappear, returning your prized possession to good as new!
1. REMOVE EXCESS
Carefully scrape off any excess spaghetti sauce from the shirt. Make sure to not spread the sauce any further.
2. COLD WATER
Rinse cold water through the BACK of the stain. This will magically force the stain out of the fabric of your shirt, rather than in.
3. PRE-TREAT
Pre-treat your shirt with laundry detergent. Try our Homemade Natural Laundry Detergent Recipe, both eco-friendly and inexpensive! Gently rub the detergent onto the stain. Let the shirt stand for several minutes. Rinse well!

4. SPONGE WITH WHITE VINEGAR
White vinegar is a powerful stain buster, especially for spaghetti disasters. Rinse well!
5. LAUNDER
Wash your shirt as usual with detergent. Your shirt should now be good as new!
In the case that the tomato sauce stain decides to stay a little longer…
SOAK UP THE SUN
UV rays have a powerful way of breaking down tomato stains. After washing/dry-cleaning your shirt as usual, lay it outside with the stain facing up towards the sun. You'll be amazed to see the degree in which the stain has faded.
Now it's time to put your favorite shirt back on but on but maybe, this time, avoid the spaghetti dinner.
Homemade Natural Laundry Detergent Recipe
When washing the clothes we care, what better way to clean than with homemade natural products. Making your own laundry detergent is a quick and easy process! This recipe is a great way to save on laundry expenses as well as avoid the chemicals in conventional laundry detergents.
WHAT DO I NEED?
WASHING SODA. Natural detergent booster and freshener that can be used all around the home.
BORAX. Naturally occurring mineral made up of sodium, boron, oxygen, and water. Wonder ingredient for natural cleaning.
BAR SOAP. (natural, unscented bar soap)
All ingredients are available at your local grocery store for under $5!
HOW DO I MAKE IT?
GRATE ONE BAR OF SOAP. You may use a cheese grater or food processor.
STIR. Thoroughly stir the three ingredients together.
USE 1 tbsp PER LOAD. You are ready to tackle any stain!