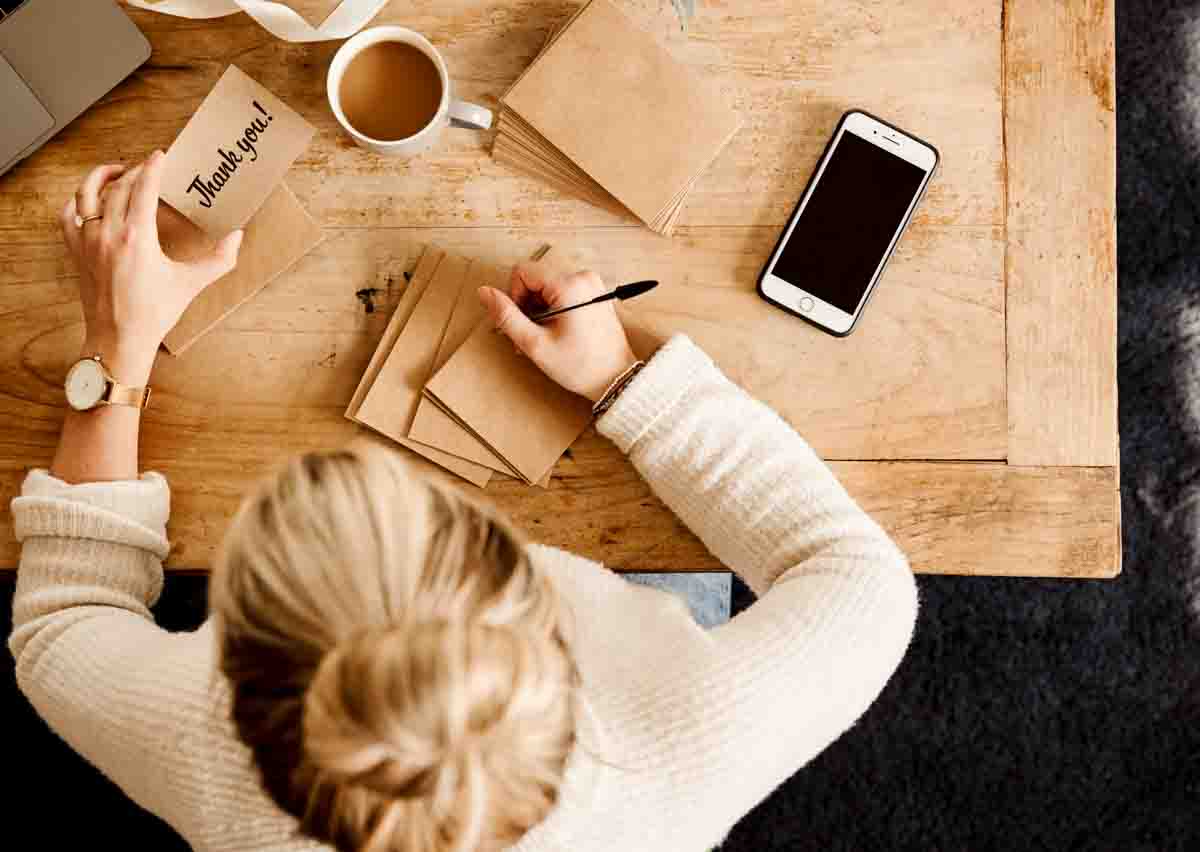 14 Nov

Showing Thankfulness

Thanksgiving and the holiday season is upon us so it's time to give thanks for customers, clients, team members, partners, and anyone else who made an impact on your business this year. As you consider your customized, logo-ed gift, take just as much time to prepare a message to accompany your gift.

If you're not sure where to start it's best to begin with your why – why are you sending this.  For most businesses it comes down to deep gratitude.  So that is the best place to start.  For a large collection of recipients, pick a shorter message so it can be hand written for that personal touch.

Examples
Thank you so much for your patronage this year. We've truly enjoyed serving you!
We're thankful for all of our customers/clients! Thank you for being a part of our journey this year.
We have so much to be thankful for this year, most of all YOU!
Longer messages can be good for those situations where there are small teams or clients that you work particularly closely with.  You can combine thoughts and mention specific memories or challenges the team faced together.  These examples can be a starting point and give you space to customize for each team or person – and again, whenever possible, handwrite your messages!
Examples
Dear valued customer: This Thanksgiving, we want to share our genuine appreciation with you. Without you, we would not be where we are today, and we're so thankful for all of your support throughout the year. We hope you have a joyous holiday and we look forward to serving you again.
Dear [name]: I'm so thankful for the opportunity to serve you this past year. I've genuinely enjoyed working with you and getting to know you. Thank you for being a wonderful and supportive client and for all you do to support my business. I value our relationship and look forward to the opportunity to continue serving you.
To our valuable team members: We're so thankful for all you've done for our business this year. All of your hard work and dedication has helped us reach so many of our company-wide goals for 2019. On this holiday, we want to make sure you know how much you're appreciated as a member of our team and how much we value you. Have a wonderful holiday with your family and loved ones and we can't wait to see what our team can accomplish together in 20202.
Whatever the sentiment, make it as personal and professional as possible.  Don't miss the chance to let your partners know that you see their value.  With these tips and a great gift, you're on your way to a very happy business holiday season.