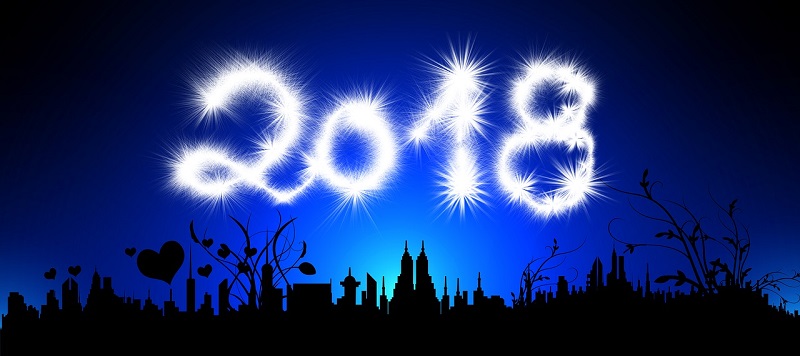 22 Dec

Set Up Your 2018 Content Calendar

A well-defined content calendar is critical if you run a blog or publish a newsletter. If you are in business, you can curate strategic messages for your customers. A solid 2018 content calendar will better serve your audience and make you and your social team more productive.
Plan for Opportunity
If you maintain your content by the seat of your pants, you miss opportunities and invite unnecessary stress. Consider the Google Doodles, those seemingly simples features on one of the world's most visited pages. They must take significant planning. They often highlight an anniversary or a famous person in a clever tribute. You can do this too, sharing a nod to topics that you care about. Sites like Mary Evans Picture Library provide noteworthy anniversaries in an organized fashion. Look over upcoming events and choose a few to share with your busy audience who may otherwise miss out.
Schedule for Social Buzz
Social media is stuffed with little bits of shareable information. Every day has some significance. "Hey, it is National Donut Day!" "Today is National Paperclip Day!" (That last one was written with the intent of sounding made-up, but it actually exists… May 29.) Did you get your boss something nice for Boss's Day? What would the population do without these little notes of fun to break up our week in cubicle-land?
The point is not that you should share every quirky event. Look ahead and select special days that align with your brand. By considering what you will add to your 2018 content calendar, you can drive business and stay top of mind. The modern web and social media are driven by metadata and hashtags. Decide which events and keywords you will use to your advantage.
Plan ahead for back-to-school season, Christmas or Valentine's Day. Your content should also consider these trends.
What's Special About 2018
Christmas may come once a year, but pay attention to unique events, too. Make note of a few things that stand out for 2018. The Winter Olympics are just ahead. According to the Chinese Zodiac, 2018 is the Year of the Dog. What issues are coming up in the midterm election? It's also the 50th anniversary of the assassinations of Dr. Martin Luther King, Jr. and Robert Kennedy. You can bet these will be hot topics. With preparation, your posts will be timely and interesting.
Looking ahead on the calendar is so rare for so much of the population, you will appear to have a magical ability to foretell the future. These are major opportunistic strategies to boost interest in your posts and inspiration for content you can create for your audience.
Optimize Your Output
Proper Planning Prevents Poor Performance, is one of the popular ways of sharing the military wisdom called the 5Ps. If you want your content output to be of high performance for yourself or your team, there are major advantages of planning your 2018 Content Calendar ahead of time.
Strengthen Your Message
ScribbleLive has five valuable tactics for planning your 2018 Content Calendar. Look inward. Set or review the goals of your brand so that your efforts stay focused. Play to your strengths, assigning posts to members of your team that make the most sense. You can also plan stretch opportunities for junior teammates. By plotting your content calendar ahead, you will also be better prepared to outsource work to freelancers.
Scheduling and SEO Advantages
When you schedule content for a team, work ahead in batches. Considering topics, collecting source and inspirational material is a different kind of thinking than that used to write content. While you're "wearing your planning hat" you will be able to shape topics more broadly and shape themes that will carry over multiple posts and channels.
Also plant keyword strategies into your notes. Include keywords in article titles, slugs and tags. If you run an agency, use a similar strategy to serve your clients' content needs. Your content marketing efforts will multiply when they align well with the rhythm of your clients' business.
Artists and designers create sketches. Movie and media producers use storyboards. Writers make outlines. If you are conducting a rich, quality pipeline of content, you will be far ahead by creating a content calendar in advance. You can discover better synergies, and be less reactionary. The results you get will give you an easier way to react during the year. Adapt and pivot as things change. You can take advantage of discoveries in real time.
Don't throw this calendar away at the end of 2018. Keep notes of how things worked and use it to plan the following year's calendar. Your content calendar will require less work, and have more impact year after year!
IMAGE: Gerd Altmann / CC0 Public Domain