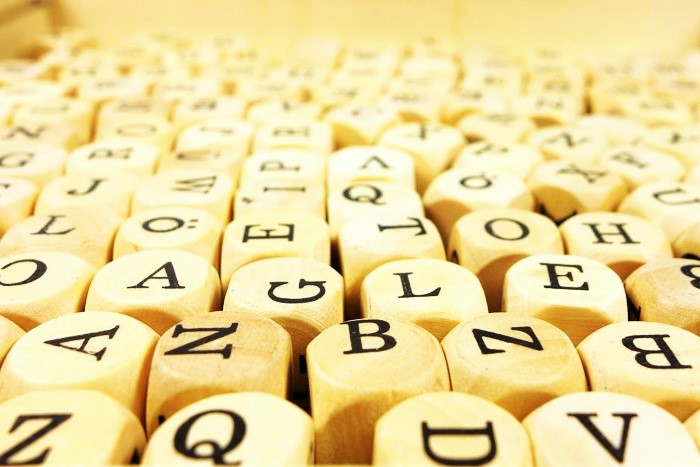 26 Oct

Picking the Perfect Name for Your Business or Startup

It takes a lot of effort and money to launch a new business. So, when it comes time to assign a name to your company, be sure you take the time to carefully consider just what that moniker will be.

The right name isn't everything, but it can prove to be a big advantage. And on the other side of the coin, a wrong name can become a tremendous hindrance. Getting it right before you launch is well worth the effort.

Here are some steps, strategies and considerations you should take as you go through the naming process. Proceed carefully and make sure you get this right. You don't need to add obstacles and friction to your new business by coming up with a company name that does you more harm than good.
Consider Clarity of Meaning
As Entrepreneur Magazine states in this article, the main goal of a good business name is that it…
"should convey the expertise, value and uniqueness of the product or service."
Your company name should, at a glance, clearly give an impression of what you do. It's a point that's also highlighted in this feature on GoDaddy. Putting what you do very clearly in the name of your company provides you with several advantages – the primary one being that it's apparent to anyone, even those unfamiliar with your operation, what your business is all about. There is no confusion.
Another advantage to integrating what you do into your company name: the search engines will more effectively lead organic traffic right to your door, because the relevant search terms are likely in your company's name. In aforementioned GoDaddy article, the author compares a company with "leather works" in the business name to a couple of other companies with more playful or quirky names. You can, of course, can buy a good leather wallet at any of the three companies, but the clearly named company has a distinct advantage in attracting the uninitiated customer.
Consider Something Unique
The opposing argument to the previous point is that your business name should stand out. If you can pair that clarity with something that helps it not disappear among a sea of competitors, then you really have something.
If your company has a strong following and reputation, it can get away with an unusual name. Word-of-mouth marketing will help make a non-obvious name meaningful. If you can be ubiquitous as the source of a very high level of quality or brand recognition, then a unique or unusual name might be the way to go.
Here, however, we're assuming that you are just now naming a future business venture. No reputation exists yet. It takes time — or an enormous marketing campaign at the launch — to earn that kind of name recognition.
Consider Abstraction
We now know what Uber does, and eBay is now a household name. But it wasn't always that way.
For every tech company with a great name, there are countless failures that have faded into Internet history. When you hear Boo.com, for instance, do you think of fashion? And before Facebook perhaps you might have experimented with a social media site called theGlobe.com. In this Business Insider article, you can read about several flash-in-the-pan companies that chose unmemorable and abstract names.
A catchy name paired with a fun, new technology business can be a help at the beginning. But keep in mind that even huge piles of venture-capital money can run out. If you don't do a good job of launching a business that actually works – including a name that will catch on — you won't be around very long.
Look at Amazon.com. Way back when most of us were just learning about the Internet, there was this one site that was one of the first we knew about. It was named after the giant Amazon River and its original catch was that it was the world's largest bookstore. If it had not adapted and grown, however, it might also have disappeared. But through great innovative business moves, it now is one of the world's largest sellers of, well, just about everything. In fact, it's so ubiquitous and so huge that it takes a second to realize that a little river down in Brazil inspired its name.
Consider Humor
It can be a clever match, like Chew Dental, or an unexpected juxtaposition like Tangles Hair Salon. Your company can become recognizable and memorable if you use a name that's funny or ironic. Thanks to Car Talk and Bizarre Bazarre, we learn of: Bob's Fairly Reliable Used Cars, Gross Convenience Store, Amigone Funeral Home or the Tan U Very Much tanning salon. Just keep in mind that your business name should reflect your company's personality (if not your own) and the vision you have for it.
You can go deeper with these 5 analytical steps to help test and ensure that you are found by your mainstream customers. You can work through the refining exercises in a book like Pat Flynn's Will It Fly?. Don't skimp on the legwork here. Tell your friends — ask them what they think and carefully watch their reaction. Take turns starting with the name, or leading with the description, and then present a couple of names you've been considering.
In the end, well placed effort and careful consideration can ensure that your company name is a help in garnering customers and not a hindrance.
Photo credit: blickpixel / pixabay.com