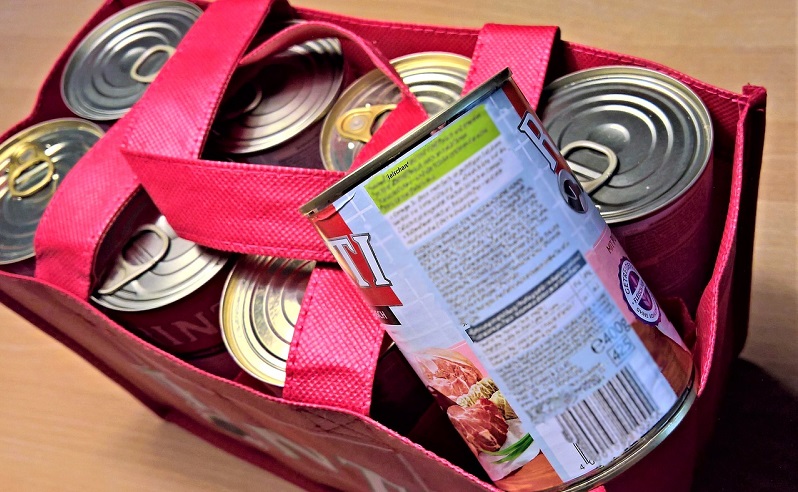 25 Jul

Organize a Food Drive at Your Company

Did you know that Ohio is ranked the fifth "hungriest" state in the U.S.? That's the latest from the Alliance to End Hunger. They also say that Dayton is the second most food insecure city in the country. A food drive can provide your organization with a great chance for bonding and a chance to raise your profile in the community. You can also teach children an important lesson about giving. If you're looking for a philanthropic project, why not organize a food drive?

Whether you're planning on organizing a large or small food drive, fundamentally, it isn't hard. It does, however, take a lot of careful planning. Here's what you need to know to succeed.
Choose a Food Bank
Start by picking out an organization that best suits your company or organization's goals. For instance, a youth group may want to run a food drive for your church if they have a pantry. A small company might choose a community food bank as their beneficiary. To find a food bank near you check out Foodpantries.org. Check with the food bank to learn exactly what they accept. Typically, they accept only commercially canned goods like soups, tomatoes, pasta, and canned meats.
Select a Committee
Choose a committee and delegate tasks. An individual with great communication skills would be the best point of contact for the food bank you choose. Someone with a marketing background can help drive outreach, and your creative types might design web graphics or flyers.
Pick a Date and Location
Give yourself plenty of time to organize your food drive. If you plan on collecting canned goods over a few weeks, communicate the cutoff date well in advance.
Choose a clever location for the receiving receptacle. Make it convenient and easy to see. If you're collecting canned goods at an office, place the box by the time clock so all employees see it every day. Want a fun crafty project? Create a donation box from scratch!
Some organizations like to run a food drive that uses canned goods as an entry fee. For instance, "charge" people in cans for admission to a movie, play, festival, or concert. Keep reading for more great incentives that will get people excited to give!
Getting Donors Excited
Now, get your employees and guests excited about donating to a great cause! When drafting web copy, flyers, or emails, come up with a slogan that won't go unnoticed. Next, create a theme with your food drive. Find a theme and slogan that reflect your brand and your mission.
Engage donors through storytelling. If you can find stories and photos of individual people who have benefited from such programs.
Some people don't need much encouragement to donate. However, you can have lots of fun by offering incentives to give.
In an office environment, let employees dress casually if they donate a can or two. If the dress code isn't something your employees care about consider tacking on extra time to their lunch break.  You could set goals for your office or organization. If they donate a certain amount of food by the end reward them with a tasty treat. Organizers of the event can provide their favorite dishes and distribute it to the donors.   
For a public food drive, make it a contest. A local company may act as a sponsor by donating a prize. You might have heard of the Rubber Duck Regatta benefitting Cincinnati's Freestore Foodbank. Each year, Kroger grocery stores sell entries in the form of numbered rubber ducks. The ducks then "race" down the river and the holder of the winning number gets a car. You don't have to go that big but think of ways to emulate their successful model.
Celebrate Success
When you reach your target date, celebrate your success! If possible, take photos with all the food people have donated. Or hold an event to announce your results and invite the local media. Be sure to thank all of your donors.