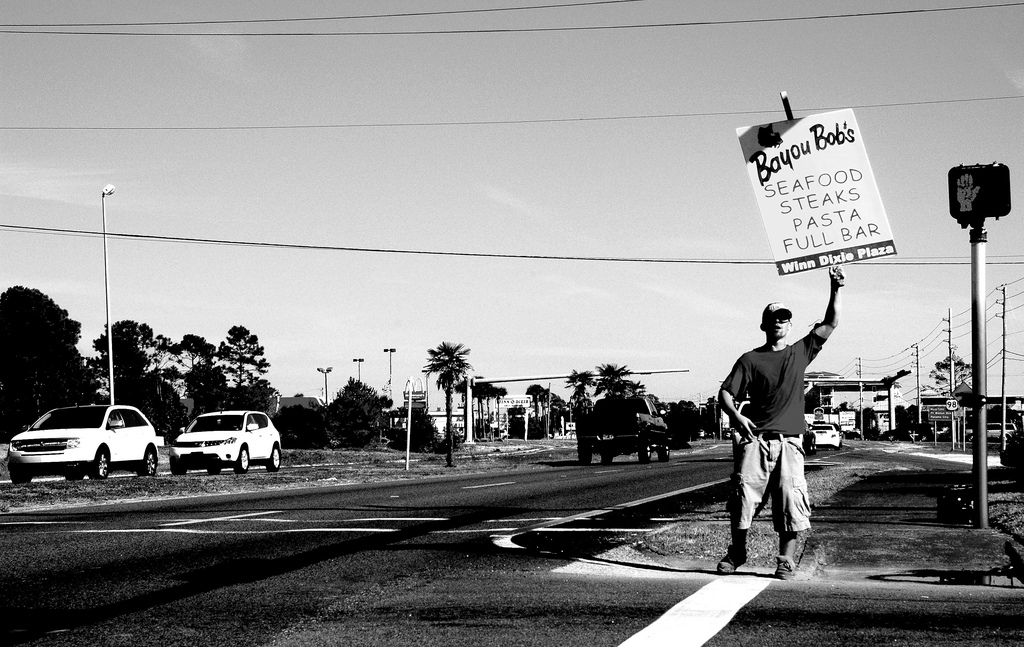 06 Sep

Low-Cost Ways to Promote Your Business

Getting a new business off the ground is an uphill battle from the get-go. So, anytime you can take advantage of promotional methods that are cheap-cheap-cheap, you can feel a dose of relief. There are plenty of affordable methods of promotion out there, so let's take a look at some that could prove advantageous to your business model.
Distribute Business Cards
Business cards seem like a promotional product that will never go out of style. And they are very inexpensive to obtain. Printers typically offer preexisting designs which are just waiting to be populated by your business information. Below are some companies you will want to take a closer look at.
Be sure to print plenty and distribute them at every possible opportunity: friends, family, professional groups, etc.
Make a Website
Do you have a website? You need a website. And we don't want to hear that it's not in your budget. The website options available today (from free to cheap to ad agency chic) are better than ever before.
The first inexpensive website builder that may come to most people's minds is WordPress.com or WordPress.org. But there are other affordable options out there, too. Forbes.com listed the top five services for building a website without knowing code.
Flavors.me—Plans start at "free" and the level of difficulty is "very easy."
Carbonmade.com—Plans start at "free" and level of difficulty is "easy."
Sidengo.com—Plans start at "free" and level of difficulty is "fairly easy."
Allyou.net—Plans start at "free" and level of difficulty is "easy to medium."
Webflow.com—Plans start at $14/month and level of difficulty is "medium."
Use Email Marketing
Email marketing is another low-cost service that is great for newsletters or special offers to your customers. You can also send them to potential customers, but you will want to request their permission first.
Consider doing a giveaway in order to accumulate email addresses for your marketing purposes. LOGOS AT WORK offers some great promotional products that could be used in such a giveaway. If your business sells a particular product or service, this could also be utilized for such a promotion.
Some great email marketing services to consider:
Try Online Advertising
Consider using Pay-Per-Click (PPC) advertising. With such a service, you only pay when a potential customer clicks the ad link to your website. That doesn't even take into consideration the customers that don't click your ad, but are exposed to your brand message. Win-win. One popular PPC service is Google AdWords.
Some of these online advertisers even give you some free advertising for just signing up. So, that can really keep your costs down as you ramp up your business promotion.
Send Mailers
You may already have a laundry list of prospective customers. And that is a good place to start by sending out mailers (post cards, flyers, etc.). The cost of getting something together is low. It just might take some of your extra time to get those envelopes stuffed.
Some of the printers mentioned above (under "Distribute Business Cards") also print other materials that can be distributed in the mail. Be sure to include a business card in every mailer.
List in Online Directories
Search engines like Google and Bing offer free listing for local businesses. Yahoo also offers a pay directory service that comes with a few extra features.
Use Social Media
Consumers continue to gorge on social media. That is great for businesses since most business accounts on social media can be set up for free. Facebook, Instagram, Twitter, LinkedIn, Google Plus, and more are ready to help advertise your business updates.
Post Demo Videos
If your business can demonstrate its product or service in video format, you should do so. Add to that the ease at which you can create a YouTube.com account and upload videos. If you aren't sure what kind of video to create, search YouTube for videos in your specific industry and let the brainstorming begin.
Distribute Press Releases
Share business milestones and accomplishments with any and all who will listen. The more unique and unusual the theme of your release is, the better chance it has at being reproduced. Draft a press release that can be sent to local newspapers, television stations, radio stations, etc. Consider including picture(s) so that the recipients don't get hung up on having to obtain artwork for the publication of your release.
Write an Expertise Article
Periodicals and websites are often in need of articles written by industry professionals. So, think about writing an article on a timely, industry-specific topic that shows your impressive knowledge of the situation. Include your contact information at the end of the article and send it to local newspapers, television stations, radio stations, etc. which carry a target audience similar to the one that your business is going after.
Network
Get connected with other leaders in your business category. Offer to discuss how you could anonymously assist their work overloads or other mutually beneficial areas.
Be a Speaker
Conferences have proved to be a popular venue for almost every industry. So, look up what conferences are available for your business category and contact them to offer your expertise as a guest speaker. These speaking engagements will go a long way to raise the exposure of your business and get more industry contacts on your list. Places that are regularly booking speakers include libraries, industry conferences, business groups, and volunteer organizations.
Photo credit: Keoni Cabral / CC 2.0