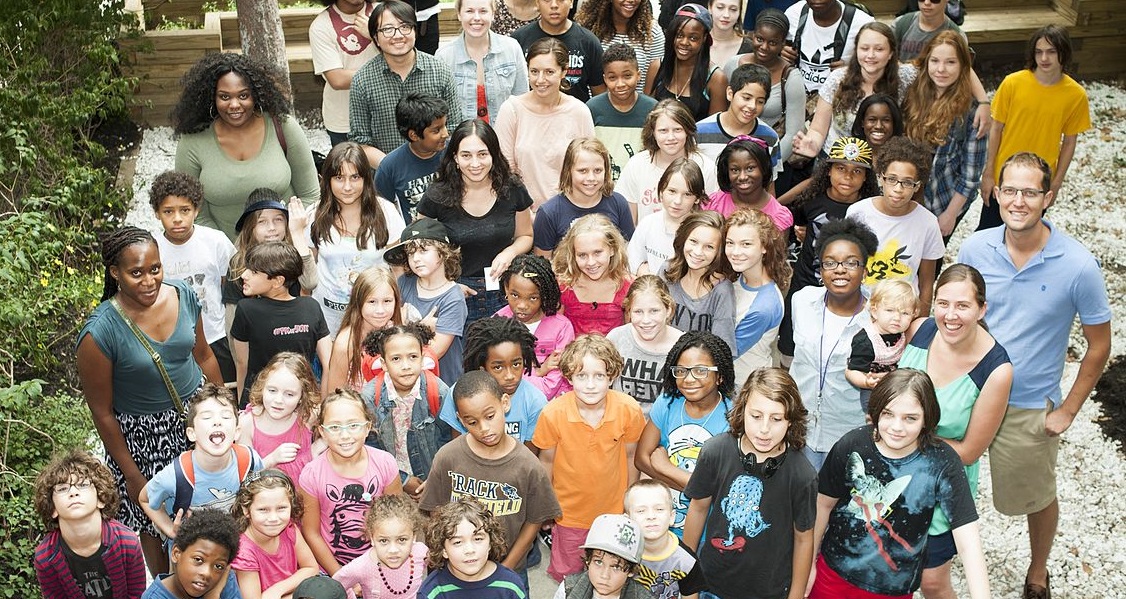 15 Apr

How to Prepare for the End of the School Year (For Teachers, For Parents)

Ferris Bueller said it well: "Life moves pretty fast. If you don't stop and look around once in awhile, you could miss it."

The end of the school year is a special time. Teachers and students eagerly await a well-deserved break. Parents ramp up into summer mode as curators of summer activities. Now is the time to prepare for this shift. It is also an excellent opportunity to capture moments and plan for the best summer ever!
Teachers
Teachers, because of your job, you typically excel at planning ahead. As the year wraps up there are a few details you may want to consider, if you haven't already. You are about to release the fruits of your labor to move on to their next year of school. Identify and quantify the intellectual growth that transpired under your tutelage. Examine the results of your efforts. Capture these last special moments with the students with whom you've been working so closely.
Closing the Books on the School Year
As you begin to wrap up the curriculum, take proactive steps that can help you avoid paperwork spilling into your personal summer time. Get a jump on reports, grades and other procedural tasks. Prepare summaries of student development so that parents and students realize how much they've grown through the year. You can also prepare any special communication plan to the parents for the end of the year. Some schools may also schedule conferences at the close of the year. Gather those data and materials.
Cleaning
Gather your personal belongings. Be a good steward of the classroom that has been your working office and purge! You could involve the students, who are often happy to help if it doesn't look like school work. They may not have the fun task of cleaning chalk erasers, but there is still great fun in leading the students in cleaning their desks back to a shiny and new state. If you make it enjoyable, you'll get no resistance to recruiting every one of your students into your own temporary classroom admins.
Set Up for Success
The students will likely be getting a new teacher, set of teachers or even a new building next year. Organize a tour of their future school rooms. Introduce them to their teachers for a preview of what to expect when they return.
You can also provide great value to these next teachers by sharing notes about the students that you've gotten to know. Include discoveries about how certain students better retain information or certain methods that don't work as well. You can help both student and teachers start strong next year!
Party
The first day and the last days of the year are locked in automatically as long-term memories. Make them special. Take lots of photos and videos! Have the students share some of their favorite moments from the school year. Encourage students to share their contact information so they don't go off into a summer of loneliness. Make the students know they matter to you! Explain to them that the door is open and you hope they stop back for a visit to tell you how they're doing.
Summer Reading
Some kids groan at the idea of teachers reaching into the summer and making them read or do work while they are on break. This writer is playfully suggesting you look in the mirror and plan a reading list for yourself! Make a list of novels or nonfiction books that you've been wanting to read and plan to knock out as many as your lighter schedule allows.
There are many other lists of things to consider as you close up shop for the season. This other list has a couple valuable steps to help you finish strong in the eyes of your school administrators! It doesn't hurt to see this as a career building time!
Parents
Parents, you're the other side of the coin for this transition. The ball is about to return to your side of the court. Your kids have been working hard with their teachers and are now reaching the end of their curriculum and final grading periods. It is a great time to schedule a conference to learn about the progress your child accomplished this school year.
Begin with Good Routines
Give the kids a plan and a schedule in advance so that on day one, they can begin the new normal. A plan can still have lots of free time built in. Starting each morning with a plan will help you reach the end of the summer, having made the most of it. Sleeping away the summer would be a waste.
Show your Kids How They've Grown
Here is a list of questions that you can ask about during an end of the year meeting with your child's teacher. Following that or an end of the year report, make sure you show your kids how much progress they made in the past year. They may not realize the change that occurred since last Fall.
Support the Teachers
There may be opportunities to volunteer to help teachers wrap up the year. Today, using email, it is easy to share information with your children's teachers. Be ready to ask about any helpful information they have about what is coming in the next year.
There may be opportunities to volunteer to help teachers wrap up the school year. Today, using email, it is easy to share information with your children's teachers. Be ready to ask about any helpful information they have about what is coming in the next year.
Life Changes by the Season
Change happens whether we want it or not. The best way to ensure success is to start at a strong state and work to keep that the new normal way. One of the best forms of rest is a change in work. Make summer break a great opportunity to recharge and to launch next year into the new best school year ever!
PHOTO: Brooklyn Free School, via Wikimedia Commons / CC BY-SA 4.0