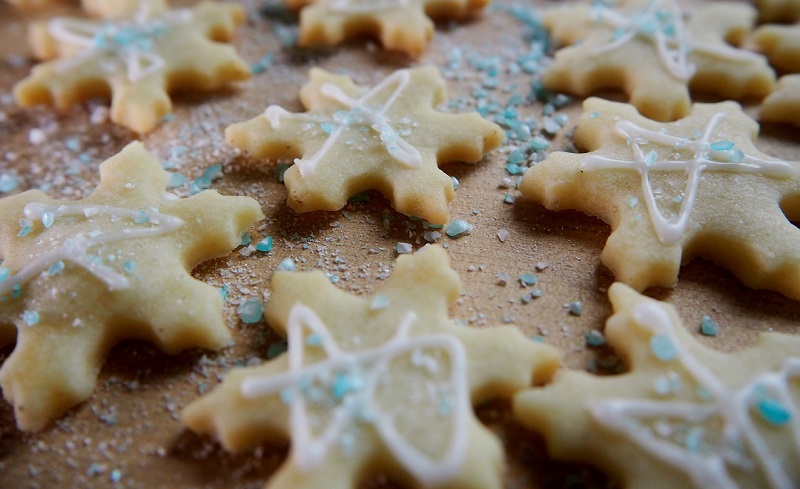 01 Dec

Holiday Recipes Kids Can Help Make

There's nothing more frustrating than building gingerbread houses. They always seem like a good idea in theory! And then you throw children into the mix, and gingerbread winds up crushed or stuck to the walls. Yet, holiday recipes become important family traditions. And it doesn't have to be all about desserts! Preparing food together creates bonding opportunities and lifelong memories.

Here are a few ideas for edible activities with children that they'll love making and love eating.
Non-Desserts (Sometimes Known as Food)
Typically when we think of our holidays cooking with children in the kitchen, we think of cookies. But lots of other dishes can be creative and fun!
Desserts
No holiday season is complete without making desserts, and children love eating them even more than making them.
Drinks
When considering holiday recipes, don't overlook drinks. Remember curling up by the fire with a hot mug of cocoa? Help make your children's gray winter days merry and bright with some Frozen-inspired cocoa mixes! They make great gifts, too. You can also give cocoa a little flair with crumbled candy, cinnamon sprinkles, or anything else your heart desires.
For Chinese New Year, tea is the traditional beverage of choice. Here, a parenting blog describes which herbal teas make the most kid-friendly choices.
Whatever you celebrate this winter, you can count on good food to make it unforgettable! Choose holiday recipes that are fun and manageable, and that hold meaning for your family.