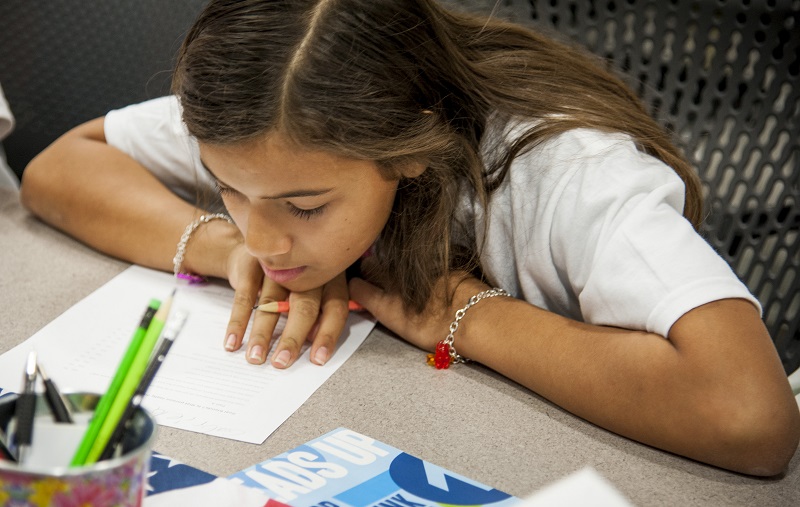 06 Dec

Handling Homework Over Holiday Break

The idea of homework over holiday break might make your child as bummed out as you, but some good can come of it. For the teacher, this can be a useful time to catch up on their own work. They can fit in everything they're required to teach while allowing time out of their class for student testing. In addition, it can help keep your child's academic skills sharp so he or she is ready to head back to school after the new year.

Unfortunately, homework might cut into family time. The holidays are usually a time to reconnect with loved ones. You may travel or welcome relatives to your home from out of town. You want to spend time together as a family, yet your children must complete a certain amount of reading and work.

Here are a few things to consider as a parent facing down homework over the holidays.
Scheduling Small
Homework over holiday break can help keep a schedule and teach responsibility during a time which doesn't typically require it. Transitioning back to school will be much easier after the break. Set aside times that work for both you and your child in working. They may want to sleep longer and may work best in the afternoon or evening. Even though a due date isn't immediate, doing a little homework every day is a good way to stay fresh on the subject. Encourage your child to break down projects into small tasks and avoid procrastinating, especially if it's a lot of work.
Experience Learning
For some children, this is an opportunity to reflect and analyze more because they have the time to process the homework. Children can retain, practice and sharpen skills over a break. It's also a chance to get creative, especially if there's a way to tie in fun activities outside the house with the homework. Some history homework might be well supported with a trip to the museum! Cooking or a trip to the zoo might be a good science supplement. Interactive and engaged learning provides the context necessary for rounded comprehension.
Boosting Grades
This may be a time to boost grades by making up homework, redoing assignments or completing extra credit. Look for opportunities to involve family. Perhaps a child could earn extra credit by interviewing Grandma and Grandpa about their youth or by researching their genealogy.
If your child is falling behind, breaks are wonderful opportunities to ensure your child's success by working with them and holding them accountable. Just remember to allow plenty of time for fun and relaxation, too!
Taking Advantage of Downtime
Children having homework allows you some peace and quiet to get chores and holiday cooking done. It gives them something to do so you don't get that horrible phrase, "I'm bored," so often. Homework cuts out the TV and phone time, too! Relatedly, instead of playing a DVD or using a phone as a distraction during travel, your child could complete homework in the car or on the plane. You can still help, and it can decrease screen exposure and boredom.
Helping your child with homework and supporting their education outside of school gives a chance for bonding. Bonus: They will also tend to value their education more. It's still a break so make sure that there is plenty of fun for all! The break is called a break, after all. It's a chance to rest up and not worry, so be sure to find a balance between work and play.
PHOTO: Laughlin Airforce Base / CC0 Public Domain