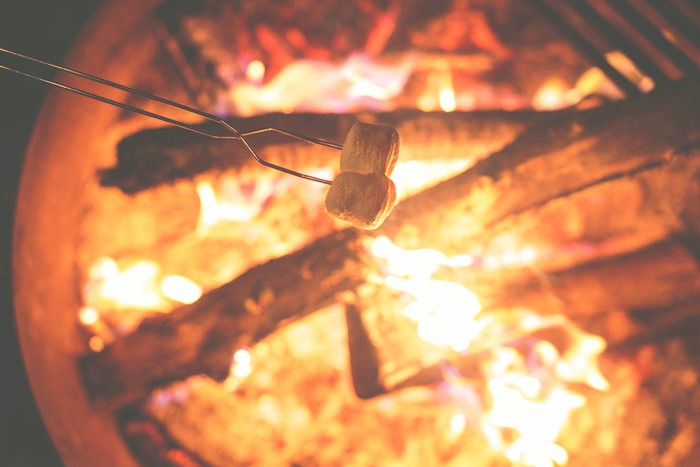 11 Nov

Fire Up Your Fundraising this Fall

Many are finding fall to be an untapped season of potential for fundraising. But is fall fundraising truly worth the wait? Let's take a closer look.
Fall has it All
When listing their favorite seasons, many quickly put fall at the top of their list. Why? Think about your fall plans for a moment — are you looking forward to what the season has in store for you?
Fall is a time that many view as a comfortable transition into the chillier temperatures of winter. And there's an abundance of activities to keep people busy. They take advantage of the pleasant daytime temperatures to get outside for a walk, make yard improvements for the spring, attend outdoor sporting events, and so much more. At night, they invite friends over for a meal of comfort food and socializing. And in cooler nighttime temperatures, they seek out any excuse to get in front of the warmth cast by a glowing fire.
How does this season help with fundraising? Well, typically, fundraising events are anchored to an activity or theme. Since people are looking for enjoyable fall activities, a fun, seasonal fundraiser could quickly capture their interest and, by extension, their charitable spirit.
Ideas to Chew On
If you're still having trouble seeing the advantages of fundraising in the fall, get motivated by some of the seasonal examples that follow. Many of these suggestions could serve as standalone events, or perhaps done in combination. But, without a doubt, you'll find an activity to warm up to.
Eating Contests
Eating comfort food is one of the tastiest activities a person can engage in during the fall season. Consider these scrumptious possibilities: spicy chili, sweet cornbread, creamy mac-and-cheese, hot soup, savory chowder, sweet pie, slow-cooked pot roast, juicy turkey and dressing, fresh-baked bread, homemade meatloaf and just about anything laced with pumpkin.
You can take advantage of these comfort-food cravings by organizing an eating contest. Monetary donations can be accepted as entry into the contest; participants can also collect pledges from supporters. The contest food as well as other fall foods can even be made available for spectator purchase.
Check to see if your town's local restaurants or bakeries have an interest in donating food. Talk to area businesses about sponsorship. And, of course, consider holding this event in conjunction with any of the other ideas on this list.
Cooking Contests
Have you noticed how many cooking shows and competitions are on television these days? Sharing many of the same supporting points of eating contests, a cooking contest serves as another delicious idea. Contributions can be collected from participants, participant supporters, sponsors, spectators and consumers. A seat on the judging panel can prove to be a great enticement for would-be donors.
Craft Contests
Second only to food, crafts are one of the biggest draws at fall festivities. So, use this attractive theme for a fundraiser event. Unlike an eating or cooking contest, the work of creating the craft goods can be completed well ahead of the contest – potentially allowing for more participants. You can request donations not only for entries into the contest, but also to buy the crafts themselves. Consider auctioning the crafts to the highest bidder, with profits going toward the fundraising cause.
'Friendsgiving' Dinner
People love having dinner with friends. But when it comes to organizing and executing that idea, motivations can quickly deflate.
Take advantage of this situation by having a fundraising "Friendsgiving" dinner. Not only can you sell individual seats, but there's also the opportunity for sponsors. Chefs, bakers, musicians, entertainers, brewers, wineries and other local businesses can easily find their own place in the evening's program. You can also make requests for donations of goods and/or funds.
Corn Maze
Although a corn maze sounds like a lot of work, you don't necessarily need to create your own maze to bring this idea to fruition. Instead, consider partnering with a local corn maze for a day (or a span of days). Proceeds from ticket sales and associated provisions can quickly drive your fundraiser to a-maze-ing levels.
Bonfire
Can you describe the warm, toasty feeling you get when sitting in front of a bonfire on a cool, crisp evening? People love it. But one thing they don't love is the required planning, execution and clean-up. That's where a fundraiser can enter the picture.
Offer an evening fire at a wooded setting and see your ticket sales grow. A private fire can even be offered as an upgrade along with add-ons like s'mores, hot beverages and a variety of fire-roasting treats.
Hayride
Another activity common to the fall season is the hayride. With anticipation high, such an activity is typically an easy sell. Tickets can be sold for seats, with photography as an optional upcharge.
Flag Football Tournament
Football is synonymous with fall. Satisfy the sporting desires that many folks have with a classic flag football tournament.
Participants can be charged an entry fee that they themselves cover, or you can fundraise from friends and family. By offering divisions (age, gender) within the tournament, you can allow more people to play in a more competitive manner (and likely increase ticket sales). Also: Since not everyone will be able to play, be sure to prepare some delicious refreshments for purchase.
Marathon
A marathon race appeals to those wanting to be more engaged in a charitable cause. Runner entries, t-shirts, food and a variety of other collectibles are good options for increasing donation levels. Unique marathon themes – such as a glow-in-the-dark night marathons, centipede races, etc. – have been found to drive more foot traffic, too.
Themed Festivals
The fall season often brings with it a crop of seasonal festivals. Though planning such a festival can more consuming, a seasonal festival can encompass many of the fundraising themes on this list. For example, an Oktoberfest could comprise a "Friendsgiving" dinner, an eating contest, a food contest, a craft contest, a beer contest, a wine contest, a bonfire, a corn maze, a hayride, a marathon and much more.
It's easy to see why fall has it all when it comes to fundraising. So, take advantage of this season's desirable activities in your next fundraiser.
Photo credit: Unsplash / pixabay.com