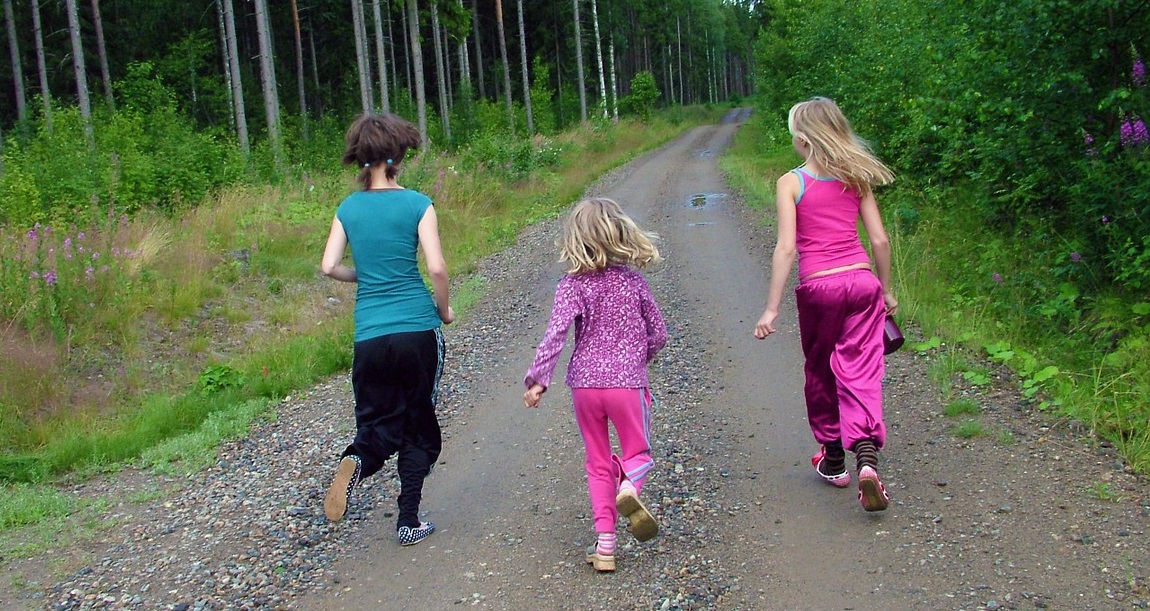 24 Feb

Exercise and Bond with a Family 5K

As spring approaches, you and your family may be itching to get outdoors. Maybe you've sunk into winter doldrums. And don't feel guilty if you're neglecting your new year's resolutions to exercise, contribute to charity, and spend time as a family. The last, lingering days of winter will pass a little faster if you focus on the positive and plan for the future. Training for a "family 5K" meets all of those needs and more!

A 5-kilometer run or "mini-marathon" is an activity suited to most people, as you can choose to walk or run and kids are welcome to participate, sometimes as young as age five. Many events also welcome strollers, so you can bring the youngest family members along. People with disabilities take can enjoy running, too. Disabled Sports USA says, "Having a disability, whether it's amputation, paralysis, or vision loss, doesn't mean you can't join the thousands of others who find the sport a winning choice."

So get excited for the coming of spring and summer, because now is the time to register for a 5K.
Register for Your Family 5K
This database from Active allows you to search races near you. Check with friends and neighbors, too. Look for posters on community bulletin boards or online. Chances are good that someone near you is planning a 5K. Pick one that's about six to eight weeks away, to give yourselves time to train.
Most of these races are designed to raise money for a charitable cause. If you choose a cause that's meaningful to your family, you'll feel even more motivated. Some encourage silly costumes or accessories. Pick something that suits the personalities in your family.
Start Training Today
Training for a 5K is relatively easy to do even for busy families. Livestrong says, "The distance is great enough to have to train well in order to compete but not so far as to be impossible for most kids."
Introduce the idea of training as fun and exciting. WebMD advises, "When you talk to your family about the 5K, be sure to talk about how it's fun; not that it's something they have to do." You don't even have to call it training. Give yourselves a destination. For example, walk to the park or a friend's house. Offer the kids choices in where you'll go and the route to get there. Do other fun things as you walk, like spotting wildlife, singing songs, or doing "Simon Says" with your arm movements.
WebMD recommends that you start by walking 15 minutes per day, every other day for a week. Then increase to 20, 25 and 30 minutes, week by week. As you increase your time, also alternate between walking and running. There are also numerous training programs available online. You can download one to your smartphone or fitness watch to guide your activity.
Livestrong suggests keeping an eye on your child's form and posture. While you certainly want to maintain safety, how strictly you want to treat technique is up to you. If you, yourself, are athletic, and your child shows a desire to mimic you, then share your knowledge. Just remember to keep it fun.
Cheer Each Other On
Remember, different family members, of different ages, abilities and fitness levels, will progress at different paces. Celebrate everyone's progress! Support each other as you train and model good sportsmanship.
Keep track of your progress, either with a fitness app or on paper. For an added activity, ask the kids to make a progress poster to hang prominently in your home, complete with gold stars and glitter.
Don't beat yourselves up if you get off track. Someone is bound to get a cold, or some nights homework will take center stage. Just get back to your training as soon as you can and congratulate each other for sticking with it.
Run the Race and Have Fun
Experienced runners advise taking two or three days off from training ahead of your family 5K. Remember to hydrate and eat a healthy breakfast, with adequate time to digest it, before your run or walk. Arrive at the event site in plenty of time. Make sure you check the weather in advance so that everyone is comfortable.
Decide ahead of time whether you will stick together as a family for the whole race. Older children may wish to run at their own pace and challenge themselves. One parent might agree to stick with the kids while the other runs ahead. Just make sure that everyone understands in advance what the plan is. And finally, make sure you celebrate together at the end. You're not competing against each other. Instead, you're working together as a team to accomplish a shared goal.
PHOTO: Jorisa Monen / CC0 Public Domain