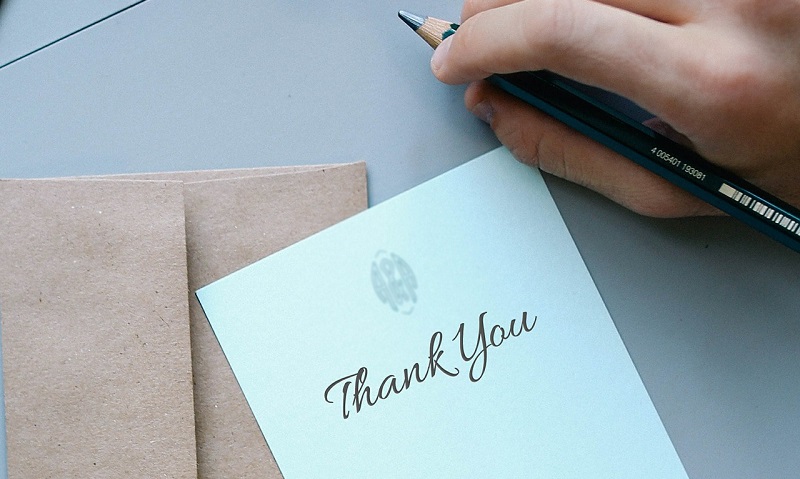 20 Apr

Don't Stress the End-of-Year Teacher Gift

Summer shines on the horizon and the kiddos are losing their focus on school work. It must be the end of the school year. With it comes many rituals, including the perennial end-of-year teacher gift. If the internet is any indication, you should be working already, sewing and crafting your heart out. For the craft-challenged, you may be ready to haul the whole family to the store. You'll seek out that perfect, unique gift that expresses all of your gratitude for ten months of learning and support, plus guarantees that the teacher will always remember your adorable child. *Record scratch*

Before you add "make or obtain perfect end-of-year teacher gift" to your probably already packed to-do list, take a breath. If you love crafting, and you truly enjoy making things for people, we have some ideas for you below. But if you need a more low-key option to maintain your sanity, we have that too. Either way, don't stress!
Getting Crafty
Crafting is great. If you like it. It may actually lower your stress level and let you feel more calm and happy. Still, keep in mind what a teacher wants and needs, and craft accordingly.
Make Gift Cards Beautiful
When asked, teachers usually say they don't want or need any more stuff. A gift card is much more useful and won't mean they have one more thing to store and dust. So, this idea from She Knows combines the best of both worlds: a gift card bouquet. Get together with other families from the class and ask each one to pitch in a gift card. You can choose stores or restaurants that you know the teacher likes, or pick more general options like Amazon, where he or she can buy practically anything. Then, arrange the cards on flowers made from cardboard or other sturdy material. A motivated adult like you can take the lead, or let the children design their own piece of the bouquet.
If bouquets aren't your style, fashion the cards into something else. Collage them together on a large poster board along with photos from the school year. Or string them into a banner that you hang across the door to the classroom as a surprise.
Give Flowers with Flair
Flowers are another gift that wows people but doesn't hang around forever. Again, teachers don't want to spend the summer organizing clutter. Before you head to the florist, craft a fun, unique flower holder, with a teaching theme if you want. Enlist the kids to help if they're inclined. Some ideas are to make something out of pencils, crayons, or rulers. The blog Lushome has a great example.
Make Food Fun
Before giving food as a teacher gift, it's best to know what the recipient really wants. Someone trying to cut back on sugar doesn't want a mountain of candy bars. A gluten-intolerant person can't eat your home baked cookies. So first, consider carefully what to get. Ask the kids if their teacher has mentioned a favorite snack, or just ask!
The internet abounds with suggestions for how to arrange food into cute packaging. You might make a candy tree, like these. Or, create cute, handmade labels or tags to attach to packaged items — think snack foods, coffee beans, or gourmet foods. Another idea is to arrange items, like fruit, in an attractive basket or mason jar, like this.
Cut the Crafts
So you're not crafty. Or you simply don't have time to make things. That's okay. The blog Rants from Mommyland actually polled teachers to find out what they want, and they really don't want more stuff. A generous gesture goes a long way. Here are a few non-material end-of-year teacher gift ideas.
Write a Thank You Letter
It doesn't even have to be on fancy stationery or a card. Just sit down and express your gratitude for all the hard work your child's teacher does. You could have the child write his or her own letter, too. Your heartfelt appreciation can make someone's day in a way that no amount of baked goods will.
Write a Letter to the Principal
Go one better and write a letter that could really benefit the teacher in the long run. Write to his or her boss and express your positive feedback.
Make a Donation
A great way to honor someone is to make a donation in their name. Just make sure you choose a cause that the teacher really cares about — not just one that you care about. Think about small, local nonprofits like animal shelters, arts organizations, or food pantries. Or consider major national charities including medical research organizations or humanitarian charities. Usually, the organization will send a letter to the person saying that a gift has been received in their name. You can also make your own card letting the teacher know about the donation.
Offer a Service
If you happen to work in a business that provides a service many people need, offer a freebie to you child's teacher. If you're a dog sitter, or you manage a car wash or teach yoga, or whatever you do, consider if you could offer something. It may not cost you anything other than your time, and it could be something the teacher really needs. Just don't position the offer as a sales ploy. Make sure it's a generous, no-strings-attached gift.
Write a Letter to Your Own Teacher
How would you like to receive a letter telling you how you changed someone's life for the better 20 years ago? If a teacher in your past really made a difference in your life, tell them! If you're working in a career that they helped introduce you to, or if you're simply a better person because of how they shaped you, they would probably love to hear it. You don't have to be poetic. Just a brief letter or card, written from the heart, means so much. Let your children know what you're doing, too, and model gratitude for them.
IMAGE: GingerQuip / CC0 Public Domain