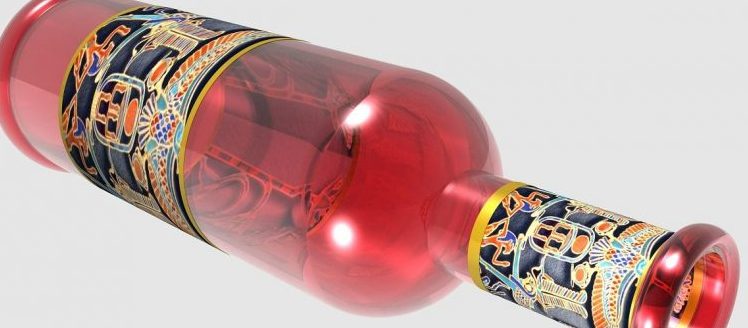 05 Dec

Wow Your Customers with DIY Promotional Products

Whether you're attending a conference or having lunch with a potential client, an attractive promotional item can make you more memorable. Promotional products range from the familiar, like mouse pads and mugs, to the more unusual, like 3D puzzles and infusion shot glasses.

Going the do-it-yourself route can offer several benefits and create an enjoyable experience, too. Here are some benefits and ideas for DIY promotional products.
Benefits of DIY Promotional Products
Customization: You can make unique or even individualized items. Recipients will have your company name and contact information handy. And, you can choose an item that reflects your brand or expertise.
Affordability: Save money with DIY products, on materials or fabrication, or both.
Personalization: You can make a stronger connection with your customer using a personalized item.
DIY Promotional Product Ideas
Food
Remember, food won't last as long as some other items on the list, but it may be highly appreciated! Tailor it to your audience, like offering healthful options for a weight-conscious crowd. So that your creation isn't completely erased from existence, encourage recipients to take photos and post them to social media using a hashtag that you suggest.
Food Packaging
Whether you make the food or not, package it in an eye-catching way. Design a custom tag, sticker, or bag. Prominently feature your company logo and contact information.
Buttons
For a tried-and-true option, make buttons. You can buy a button maker for around $200-300, so if you plan to use it often, it can pay for itself quickly. There are many different options for materials and designs, so be creative. You may choose to mass-produce a design or handcraft each one individually.
Coloring Books
A few years ago this would have only made sense if kids or parents are in your target audience. But now coloring books for adults are huge. The internet offers multiple options where you can turn photos into coloring pages or books. Select photos that showcase your company or your work. Options exist for a wide range of budgets.
Custom Paintings
This works well if your organization works with kids. Invite children, be they clients you serve or students you teach, to create a work of art. Some zoos even teach their animals to paint, but you should only try this if you're an experienced animal trainer.
T-Shirts
T-shirts are another time-tested idea for making sure your audience remembers you. You're also letting them act as ambassadors for your company, since they're walking around showcasing your message. T-shirt printing has become easy and flexible, thanks to digital printing. Practically any digital file can be transferred onto a T-shirt or other garment.
Greeting Cards
Provide you customers with greeting cards that they can use to send to friends and family. By including a small message about your company, or simply your logo, you'll reach another whole group of potential customers. [link to DIY holiday cards post]
Labels for… Just About Anything
Slap custom labels on just about anything that fits your brand or your audience's needs: bottles of sunscreen, tubes of lip balm, disposable coffee cups, wine bottles, phone cases, notebooks, folders, you name it. Just choose the item based on your budget. Design your own label for a personalized touch. Or work with a company that can help you with the layout, especially if want something as eye-catching as the label pictured above!
Creating DIY promotional products can be rewarding and cost-effective. The only limitation is your own creativity. Get to work and start wow-ing your customers!
PHOTO: CC0 / Public Domain