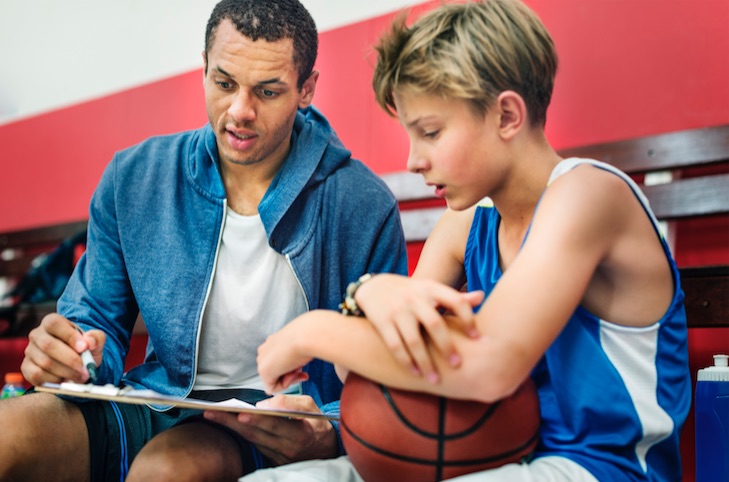 08 Feb

Choosing to Coach a Children's Sports Team

So you've been asked to coach a children's sports team. Maybe you're excited to start planning practices and games! But maybe you're also a bit nervous and wondering what you could be getting yourself into. It's all right to feel uncertain and even overwhelmed at times, but there are numerous rewards and benefits to coaching. Here are some of the things to expect:
Youth Coaches Play a Vital Community Role
Neighborhood sports teams naturally rely on attendance and interest to continue. It may be hard enough convincing kids to break from video gaming, but school and neighborhood leagues rely on adults, too. Without coaches, teams cease to exist. This hurts opportunities to give back to the community, foster pride and togetherness, and give kids opportunities to stay active. Why not contribute your own talents and coach a children's sports team?
It Makes You a Positive Influence
Coaching share much in common with teaching. You're in charge of a group of kids of slightly different ages, with a broad range of personalities and skills, in pursuit of a common goal. A few practices and games per week may not seem that significant, but it affects how children see themselves and others. You become a mentor, guide, and inspiration, influencing their actions and behavior off of the field.
Kids can look to you and learn:
Confidence
Body positivity
Collaboration
Ways to interact with others without resorting to violence or bullying
The spirit of the game and that winning isn't the only definition of success
Discipline and life skills, often honed in

high school sports

, but also applicable to younger ages
Coaching a Children's Sports Team Challenges You
You grow and become a different person right alongside the kids, when you train a team. First, you make the time commitment and juggle personal and professional schedules. It's one thing to occasionally be late or absent because of traffic, illness, or other sudden changes in plans. But you can't leave your team and assistant coaches without their leader. Once you learn about every team member, you learn to balance teaching and criticism with each personality. This includes negotiating with adults as well, including parents, other coaches, referees, vendors, and possibly sponsors.
If you doubt your own athletic and leadership skills, consider resources such as the Positive Coaching Alliance, which provides workshops and free tutorials. As coach, all eyes are indeed on you, but don't let that outweigh the fun and accomplishment of guiding young players.
Additionally, be aware of the dynamics that come with coaching your own child. It strengthens the parent/child bond, especially if you have an otherwise demanding schedule, and have previously missed events or time together. Although it is necessary to curb emotions and treat your son or daughter objectively, it also allows you deeper insight into who they are developing into.
Creates a Committed Exercise Routine
According to the Sports & Fitness Industry Association's "State of Play: 2017" survey, 25% of kids ages 6-12 were actively involved in healthy calorie-burning activities during the previous year. Compared to 29% in 2011, it's another illustration of declining physical exercise. Taking on a kids' sports team is a way to make running around fun, and hopefully, impart that appeal to children who may at first feel pressured or unsure about joining a league. It's also a great workout for you too! Coaching utilizes the "show, don't tell" mantra, so whether you enhance an existing regimen, or keep this as your solo routine, you'll definitely strengthen your muscles and fitness levels.
Embrace the Joys of Coaching a Children's Sports Team
You don't have to be an expert at coaching, or even at the specific sport. Simply bring your enthusiasm and desire to help shape young minds. Bring your nerves too, and show them first-hand how to turn doubt into a rewarding experience.