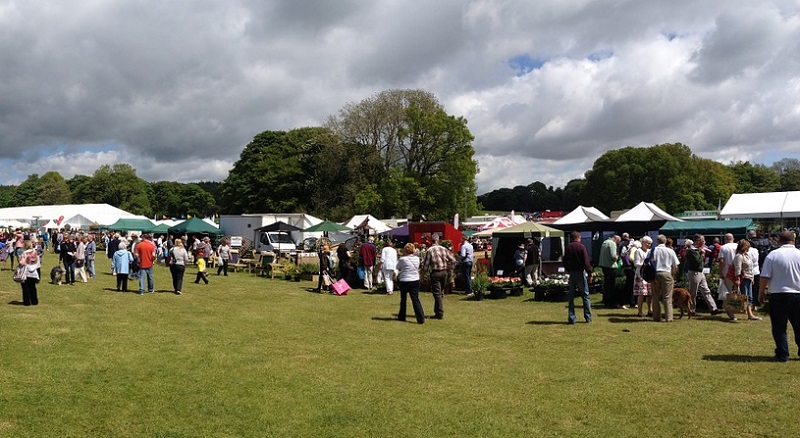 29 Mar

Best Promotional Products for Spring

If you're seeking a new way to promote your company consider putting your logo on promotional items or SWAG (Stuff We All Get). Most commonly you'll see promotional items like pens and notepads, but you can be so much more creative with them. The best promotional products cater to the customer's interest. You get the most out of your promotional products when your potential future customer actively uses the product in the future.
Make Your Swag Count
Bankers Advertising Company states that "76.1% of respondents could recall the advertiser's name on a promotional product that they had received in the past 12 months. In addition, 75.4% of respondents said they kept their logo product because it was useful." What this statistic means is that if you give out promotional products that your future clients will use they'll be more likely to recall your company when they need you.
The best way to do that is making yourself part of your target audience's hobbies or everyday life. This may seem difficult at first, but; if you take a look at the activities going on around you it may be easier than you think. First, consider your target audience. Are they senior citizens who like to garden? Are they business partners that you golf with? Or are they college students who could benefit from free technology?
Once you've determined who you're giving promotional items to think about how you can get it to them. Door to door is a great way for customers that you already have as a way to say "thank you." To bring in more customers and clients you'll want to go where they are! A good way to do that is to take a look at things going on around you this spring.
Spring Activities
Ohio weather has been a bit odd this year. Everyone is antsy for the weather to turn nice so they can go outside. Why not join them? Not only will you be able to get word out about your company you'll also have fun.
Fairs and Festivals
The great thing about festivals is that you can be both a participant and a sponsor. Check out some of the Dayton festivals going on this spring. Depending on which festival you choose you can easily give out useful items to the attendees.
You'll always find aspiring musicians at music festivals. Try giving out guitar picks. While not always true many festivals allow drinking. Attendees like to keep their alcohol cool, consider giving them a can cooler (aka a koozie). Offer two sizes one for cans and one for bottles. That way those who don't drink may consider using the koozie on their soda cans the next time they go to an outing.
Sporting Events
Attendees at sporting events need a plethora of supplies when preparing for the weather. Business Knowhow suggests that you give out items that customers will want to use again and again. Handouts like paper fans and disposable water bottles have a short "shelf life." At the end of the event, those fans and plastic bottles are likely to be just thrown on the ground or in the trash. So instead, give them aluminum water bottles that they can keep in the car or travel bag.
If you are sponsoring a little league team consider running a prize drawing. This way you can give away bigger items that future customers will actually desire. Sitting in stadium seats all day can get uncomfortable. Bench pads with your logo, along with folding chairs are a great idea for prizes. Since you know the weather isn't always going to be nice think of rainy day attire by preparing umbrellas and ponchos with your name them!
Picnics
Who doesn't love a picnic after the weather changes? Consider hosting a community picnic of your own. Not only can you invite new clients who might not know about your company but you can also show thanks to your returning customers. Provide a toy or game to keep kids engaged.
Picnics are the ideal time to for individuals to show off their cooking skills. Conduct a chili cook-off or award the individual who makes the best potato salad. Your guests will have fun showing off and getting a little competitive. As prizes, give out aprons or nice kitchen knife set with your logo on it.
Show your employees some appreciation with a picnic of their own. Give them some well-deserved downtime and thank you gifts. If you run a small business you have the luxury of getting to know your employees on a more personal basis. For the person in the office who's always cold, give a blanket. The sportsperson in the office may appreciate a new golf towel. Gifting like this can really show that you care about your employees and boost morale.
Do you have your own idea on how to promote your company with swag? Click HERE to see all the best promotional products that Logos@work can help you create.
PHOTO: Pixabay / CC0 Public Domain