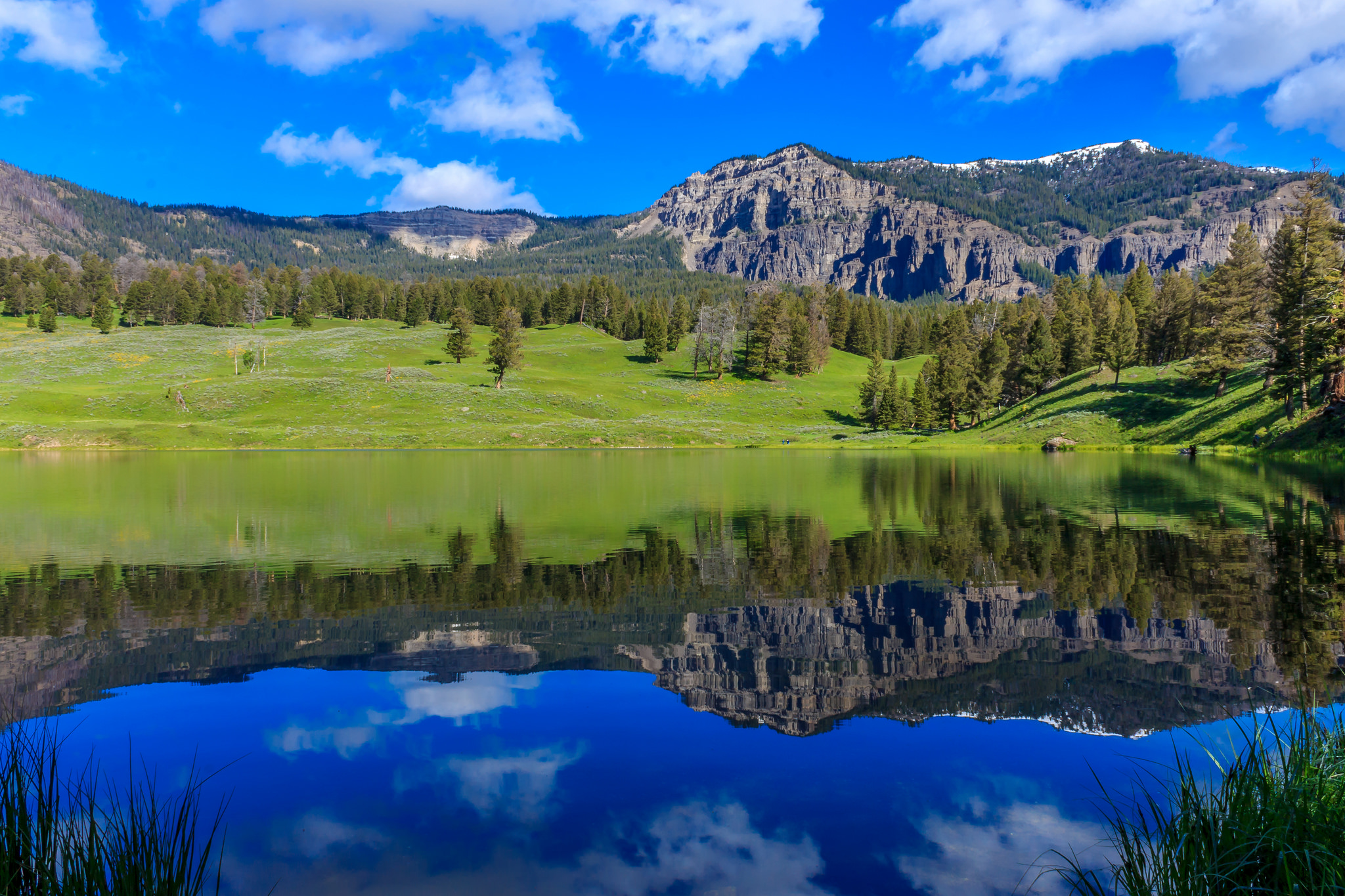 04 Aug

8 Last-Minute Summer Vacations That Won't Break Your Bank
Ever since childhood, summer has been the time for vacations. With the season right around the corner, it's igniting that sense of wanderlust and telling us to pack it up and take a break. Now to make sure that your break from work doesn't break your bank. A vacation may sound like a large investment, but it doesn't always take expensive trips to have a lot of fun. Here are 10 summer vacations that you can plan quickly and reasonably.
1. Palm Springs, CA
-Considered an oasis in the desert, Palm Springs is a diverse area that appeals to everyone from nature lovers to Hollywood junkies. Known for roof top pool parties and its proximity to glitz and glam, there is another side to Palm Springs that is less pricey pretty down to earth.
Things to Do: The Visit Palm Springs blog, offers several suggestions of low-key, neat activities that work with a budget. There's the Backstreet Art District, where onlookers can engage with artists as they create their work, and a free contemporary art museum with frequently changing works. Visitors can also enjoy the Moorten's Botanical Gardens which have been curated and maintained since 1938. The city also boasts a large influence in the mid-century modern design of architecture. Self-guided tours across the city are common among visitors to the city.
Things to Eat: With the ability to grab a meal for under $10, The Sandwich Spot is a highly ranked eatery for thicked stacked sandwiches that come with unique and quirky names. Reviewed as a local spot, John's Restaurant is another budget spot that offers large portions and an even larger menu.  
Where to Sleep: At this TripAdvisor link you can see their recommendations of the top 10 cheapest places to stay in the city, with reviews from customers who have stayed there.
2. Yellowstone National Park, WY
– Home to the famous "Old Faithful" hot geyser, Yellowstone National Park offers a week's admittance into their park for only $25. If you're into camping, you can sleep under the stars at a camp spot for around $20 and enjoy the natural wonders of one our great national parks.
Things to Do: Camping, hiking, natural wonder sightseeing — once you are in the park there are days worth of adventuring to do. According to Time, the park is over two million acres and you can even ride horseback in some of it.
Things to Eat: If you aren't camping the whole time, or maybe you run out of the granola you packed, Time Money also recommends The Old Faithful Inn Dining Room and the Roosevelt Lodge.  
Where to Sleep: If pitching a tent isn't your style, lodges and cabins are available around the campgrounds. However, if you're looking to save money, camping or renting an RV is probably your best bet.
3. Seattle, WA
– Always a pretty cutting edge city, Seattle has a lot of interesting culture around all the Starbucks. It may have a reputation as a rainy city, but that only adds to the greenery and beauty of the Pacific Northwest. A substantial city, Seattle is still a little more laid back than some of the faster paced east coast big cities.
Things to Do: Visit Seattle offers a long list of winery tours and tasting at super affordable rates. Bainbridge Vineyards even offers a four wine tasting for a $3 donation to an animal rescue organization. Downtown also offers frequent free concerts and park areas that contain the main attractions associated with Seattle, such as the Space Needle.
Things to Eat: The Rainforest Cafe is one fun spot to look into if you visit Seattle. Filled with jungle decor and a store full of wild souvenirs, check out this restaurant for a dining experience with a twist.
Where to Sleep: Take a look at the Visit Seattle lodging page for ideas in a variety of styles, locations, and prices to suite your overnight needs.
4. Myrtle Beach, SC
-If you're a fan of the beach, but the typical west coast vacation isn't within your price range, don't forget about the hidden gems up and down the east coast. Unlike some of the beach towns in Florida that focus on nightlife, Myrtle Beach offers more of a laid back atmosphere in keeping with its Southeastern charm.
Things to Do: What isn't there to do in Myrtle Beach? From fishing to golfing to water parks to a giant ferris wheel, Myrtle Beach offers just about anything someone could want to get into during a vacation. They even boast impressive outlet malls and open air market shopping.
Things to Eat: Home to a number of seafood buffets, be sure to get the most bang for your buck by sitting down to some fresh seafood and filling up on multiple plates for a single price. You can finish off your meal with a stop at world famous Madmyrtle's for a gourmet scoop of ice cream.
Where to Sleep: The Visit Myrtle Beach's hotels and resort page offers extensive deals on various sleeping accommodations. The page is filled with coupons and bundled deals to help keep your vacation's budget on track.
5. Ocean City, MD
-Known for its extensive family friendly fun, Ocean City is a great getaway for those with kids in tow. With everything from museums to beach front activities, parents and kids will both be able to have lots of active fun or relaxing, depending on the mood.
Things to Do: Known for its happening boardwalk, be sure to check out this space at any time of day. Named one of the best boardwalks in the country, it offers bike rentals, arcade games, an ocean museum, and roller coasters.
Things to Eat: A day's worth of hearty meals and sweet treats can be found along the boardwalk. If you are looking to branch out you can check out this list of fresh seafood and buffet style sit-downs that can cater to everyone's tastes.  
Where to Sleep: If hotels are feeling a little over done for you, then try a night at the Atlantic House Bed and Breakfast.
6. New Orleans, LA
-Always remembered as one of the nation's most historic and happening cities, NOLA is a great trip for Southern culture, zydeco funk, art, and the best gumbo the nation has to offer. Explore the city through the day and dance the night away to some jazz.
Things to Do: Outside of the touristy expectations of Bourbon Street, where drinks and shopping and culture can be found all day and well into the night, there are many other activities to get into. There are walking tours and ghost tours, where you can learn all about the history and culture of the area, with many iconic spots along the routes.
Things to Eat: Especially if you are a first timer, Cafe Du Monde is a must during any trip to New Orleans. Enjoy their famous chicory coffee and sugar dusted beignets. Any place that offers a traditional po' boy is also a good bet for a hearty meal on a budget.
Where to Sleep: Some of the typical chain hotels can be a little pricey depending on location. Give the Creole-style Bourgoyne Guest House on Bourbon Street a try for about half the price as the major chains.
7. Nashville, TN
-Home to bluegrass and country legends for decades, Nashville is a low-key vacation destination filled with music, BBQ, and some honky-tonk dancing.
Things to Do: To name a few, there's the Country Music Hall of Fame, the Johnny Cash Museum, and the Grand Ole Opry live radio show.
Things to Eat: Prince's Hot Chicken is considered a staple during your trip to Nashville and is not to be missed according to the Travel Channel. You get half a chicken for under $8 – not much of a better deal than that.
Where to Sleep: According to Time Money, timing is key to finding the right time to make your trip to Nashville. The Hutton Hotel is an example of a location you can find a real bargain with as long as you pick the right time and the right package deal.
8. Chicago, IL
-Home of the White Sox and famous Wrigley Field, Chicago is a great summer vacation spot, because all the residents are as excited to be out in the sun as you are.
Things to Do: Choose Chicago regularly updates their site to showcase all the changing events hitting this active city. Blues Festivals, large Pride Parades, and a number of events at several popular parks — there's always something going on in Chicago. And be sure to snap a selfie in the famous "bean" sculpture (actually named Cloud Gate) located in Millennium Park.
Things to Eat: Be sure to pick up a Chicago-style hot dog at a ball game or just about anywhere in the city. For more specific suggestions check out this list on Choose Chicago about all the best places to eat for any budget.
Where to Sleep: The northside houses famous neighborhoods such as Wicker Park, where you can find deals to stay at the Wicker Park Inn for as little at $99 a night.
Photo credit: Always Shooting / CC 2.0
Yellowstone National Park, USA